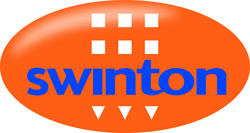 Manchester, UK (PRWEB) February 11, 2009
An online survey of 1300 Swinton car insurance customers revealed:

55% of motorists are now driving a car that is over four years old
32% are driving a car that is more than six years old
51% of drivers who had considered buying a new car this year have decided to wait
With sales of new cars in the UK falling by almost a third, it seems that second-hand cars that a few years ago might have been written off as nothing more than old bangers are being given a new lease of life.
Steve Chelton, Insurer Development Manager of Swinton Insurance said: "It's understandable that some motorists are cautious about spending large amounts of money on a brand new vehicle, but we would advise anyone buying a second-hand car, or drivers keeping their current motor to take special care with maintenance and upkeep. With many families feeling the pinch it may be tempting to cut costs by avoiding repairs, but it is important to keep your car well serviced as unless your car is completely road-worthy you may have problems making a car insurance claim."
ENDS
For more information contact Anoushka Foster, Michael Travers or Sarah Challinor at Spinoza Kennedy Vesey PR on 0161 838 7770.
About Swinton

With 580 branches nationwide Swinton is the UK's largest high street insurance retailer
Unlike many other companies in the financial services industry, Swinton is committed to keeping its branches open for business, and part of the community
Swinton provides a one-stop-shop for the insurance and related needs of its clients, offering home, car, caravan, business, holiday, motorbike and even classic car insurance
With a dedicated team of advisors on hand at every branch to search a panel of insurers to offer quality cover at competitive rates
###