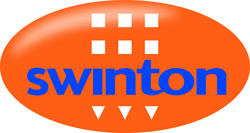 Manchester, UK (PRWEB) February 11, 2009
Swinton, the leading high street insurance retailer, claims that parents are not only welcoming their children back home, but also on average - £3,500* worth of their possessions. These include expensive laptops, games consoles, TV's and Ipod's and Swinton is urging parents to ensure these items are covered within their home insurance policy.
In the last three months, Swinton has seen a 15% hike in the number of people requesting re-evaluation of their contents insurance following the return of one of their offspring.
The most recent figures according to the Office for National Statistics, published in 2006, found a whopping 58% of men and 39% of women aged 20-24 in England still lived with their parents, an increase of 8% since 1991.
Steve Chelton, Insurer Development manager at Swinton said: "The credit crunch is affecting adults of all ages, and there is clearly a growing number of young adults turning to their parents for help due to unemployment, debt or simply the cost of living becoming to high.
Parents need to remember to ensure their children's possessions are covered within their contents insurance policy. Many parents may not realise items such as Ipods are not covered within standard contents insurance policies and extra personal possessions cover is required for such items."
Swinton's standard contents insurance policy provides cover for children's possessions away from home while at university up to the value of £5000.
Swinton research found that the average cost of young adult possessions are as follows:
Mobile phones: £200
I-pod/ MP3: £150
TV: £150
Digital camera: £200
Laptop/ computer: £700
Video/ DVD player: £180
DVDs and CDs: £300
Stereo: £100
Games console: £300
Clothing and accessories: £1,000
Musical Instruments: £100
Textbooks: £120
Total: £3,500
*Figures obtained from the Home Office website
For further information please contact Anoushka Foster or Sarah Challinor at SKV PR on Tel: 0161 236 9909 or email: anoushka.foster (at) skvpr.co.uk
About Swinton

With 580 branches nationwide Swinton is the largest high street insurance retailer
Unlike many other companies in the financial services industry, Swinton is committed to keeping its branches open for business, and part of the community
Swinton provides a one-stop-shop for the insurance and related needs of its clients, offering home, car, caravan, business, holiday, motorbike and even classic car insurance
With a dedicated team of advisors on hand at every branch to search a panel of insurers to offer quality cover at competitive rates
Swinton offers a 'clicks and bricks' approach to insurance - online prices with a high street presence.
###