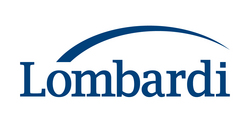 London, UK (PRWEB) February 11, 2009
Lombardi®, a leader in business process management (BPM) software, today announced that two of its customers will be speaking at Gartner's upcoming Business Process Management Summit. Lombardi is a sponsor of the three day event, which will be held on 23 - 25 February, 2009 at the Royal Lancaster in London, UK. The theme of this event is "BPM: Thrive, Survive, Capitalize."
Gartner's BPM Summit is designed to guide delegates to a deeper understanding of process-driven innovation and continuous improvement. The conference delivers actionable insights to help companies navigate through today's economic challenges and place them in a strong position of organizational readiness.
Mr. Toby Redshaw, CIO at Aviva plc, has been selected by Gartner to share his experiences on a BPM end-user case study session during the conference. The session is entitled "Aviva End-User Case Study: Modern BPM - Doing More for Less," and will be held on Monday, 23 February 2009, in the Westbourne 3, Level -1 at 16:05 - 16:45 local time. During the session, Mr. Redshaw will share real-world insight on how companies can get started with BPM, how they should grow fast for maximum impact, and lessons learned from four years in the trenches with modern BPM.
Similarly, Mr. Raju Oak, Head of Process Services at Kleinwort Benson Private Bank, will present his company's BPM experiences in a Lombardi hosted case study session during the conference. During the session, entitled "How Kleinwort Benson Delivered Clear Results with BPM," Mr. Oak will review how Kleinwort Benson improved the efficiency of their deal settlement processes by 60 percent while at the same time reducing its complexity by nearly 30 percent. The case study session is being held on Monday, 23 February, in the Westbourne 2, Level -1 at 12:25 - 12:55 local time.
As a Platinum sponsor of Gartner's BPM Summit, Lombardi staff will be available throughout the conference to demonstrate its award-winning BPM product portfolio as part of the Solution Showcase, located in the Nine Kings Suite at the Royal Lancaster Hotel.
The sessions are open to all conference attendees. For more information about the conference and to review the complete agenda, visit http://www.gartner.com/it/page.jsp?id=685009.
About Lombardi
Lombardi is a leader in business process management (BPM). We offer award-winning BPM technology and services to help our customers, partners and government agencies around the world succeed with their process improvement initiatives.
Lombardi is behind some of the largest, most successful BPM implementations in the world. Our customers include AARP, Aflac, Allianz Group, Applied Materials, Banco Espirito Santo, Barclays Global Investors, Chiquita Brands, Dell, Financial Services Authority, Ford Motor Company, Hasbro, ING Direct, Intel, Jaguar Land Rover, Mirant, National Bank of Canada, National Institutes of Health, OAD Groep, Pfizer, PHH Arval, SIRVA, Symantec, UCLH, Wells Fargo, Yale University and numerous governmental agencies. For more information, visit http://www.lombardi.com.
Lombardi, Teamworks are registered trademarks and Teamworks Process Optimizer, Teamworks Portal, Teamworks for Office, Teamworks for SharePoint, Teamworks for Organization Management and Lombardi Blueprint are trademarks of Lombardi Software, Inc. All other company/product names and service marks may be trademarks or registered trademarks of their respective companies.
###