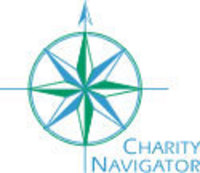 We are honored by the recognition by Charity Navigator
Brooklyn Park, Minn. (PRWEB) February 10, 2009
Major nationwide review organization Charity Navigator, the largest independent charity evaluator in the nation, recently ranked Feed My Starving Children(FMSC) one of the nation's top 10 charities on the basis of its dramatic growth.
Charity Navigator recognized FMSC for its significant growth over the past three years and for being on track to sustain a similar rate of growth for years to come. FMSC was evaluated among charities that have increased their primary source of revenue by more than 35% and expanded their programs and services by more than 35%. Within this group, FMSC ranked No. 9 with program growth of 82.6%.
Despite difficult economic circumstances in 2008, FMSC experienced significant growth within its organization and provided more than 71 million meals to starving and malnourished children worldwide. Walk-in volunteer nights during the holiday months generated an all-time record number of volunteers with site occupancy at capacity.
"We are honored by the recognition by Charity Navigator," said Mark Crea, Executive Director of FMSC. "In light of a challenging economy, we are humbled by the generosity of our donors who aid us in our mission of feeding God's hungry children."
About Charity Navigator
Charity Navigator works to advance a more efficient and responsive philanthropic marketplace by evaluating the financial health of more than 5,300 of America's largest charities. Founded in 2001, Charity Navigator has become the nation's most-utilized evaluator of charities. Professional analysts examine tens of thousands of non-profit financial documents in their quest to help donors assess the financial health of organizations. Charity Navigator's rating system examines how responsibly an organization functions day-to-day as well as how well- positioned it is to sustain its programs over time.
About Feed My Starving Children
Feed My Starving Children (FMSC, fmsc.org) is a non-profit Christian organization committed to feeding God's starving children hungry in body and spirit. The approach is simple: children and adults hand-pack meals designed specifically for starving children, and FMSC ships the meals to more than 60 countries. In 2008 nearly 300,000 volunteers packaged produced more than 71 million meals at FMSC facilities in the Twin Cities; Aurora, Illinois; and mobile packing units around the nation. FMSC has earned a four-star rating from Charity Navigator, America's largest independent evaluator of charities. 94% of total donations to FMSC goes to the feeding program.
###