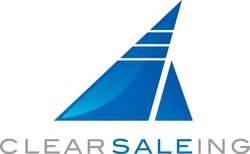 Attribution management is the hottest topic in the world of online marketing today, which is applicable to both of the sessions I will be speaking
Columbus, OH (PRWEB) February 10, 2009 -
ClearSaleing Inc., an online advertising analytics and technology company, has announced that co-founder and Chief Innovation Officer, Adam Goldberg, will be presenting at Search Engine Strategies London 2009 Conference & Expo.
For his presentation at SES London, Goldberg will be a speaker for the topics 'Why Does Search Get All the Credit?' and 'Advanced Paid Search Techniques'. In explaining about search receiving all the credit, Goldberg will touch on the importance of being able to properly value each of the online ads that are used to generate a conversion. While most online marketers give the entire sale credit to the last ad clicked, there often is a team of online ads that a user clicks through before making a purchase. Without the technology to track this data, online marketers are at a loss as to how to properly value each of their ads and allocate budgets. For the topic of advanced advertising analytics, Goldberg will discuss whether the performance metrics provided by the engines today are adequate to optimize your campaign performance, or whether additional metrics are needed to maximize your online advertising ROI.
"Attribution management is the hottest topic in the world of online marketing today, which is applicable to both of the sessions I will be speaking," Goldberg said. "However, before companies can even think about attribution, they need to first implement a tracking technology that allows them to track both online and offline sales, and have the ability to track the Purchase Path™, which is all of the ads that lead to the purchase versus the last ad clicked."
Goldberg, a former Google executive, experienced firsthand the overwhelming challenges that online advertisers face in terms of managing, analyzing and optimizing their paid search ad campaigns. Goldberg realized that technology could solve many of the challenges that search engine marketers were facing. He decided to take his ideas and start a business named ClearSaleing, Inc. Goldberg, along with his partners, raised financing and developed a technology that is used by several Fortune 500 companies, as well as over a dozen members of the Internet Retailer 500.
Prior to ClearSaleing, Goldberg worked at Google, where he started their first inside sales team in 2003 and helped build the team into a $500 million a year organization. He also created Google's proprietary B2B search engine to help his sales team identify prospects and to help Google better understand its customer base. Goldberg also started Actuate Software's inside sales division, growing the team from one person to 20. Actuate is a leader in information delivery software. Prior to Actuate, he was a salesperson for Oracle Corporation and managed major accounts such as Nike, Wal-Mart, and Frito Lay. He holds a B.S.B.A. degree in marketing from The Ohio State University.
SES London will be held February 17-20 at the Business Design Centre. Goldberg will be presenting on the topic 'Why Does Search Get All the Credit?' at 5pm on Tuesday, February 17 and 'Advanced Paid Search Techniques' at 5:30pm on Wednesday, February 18.
Search Engine Strategies is an educational event that features presentations and panel discussions covering the search engine marketing industry.
About ClearSaleing
ClearSaleing is a leading technology provider to the online advertising market. Based on a strategic, portfolio management approach to online advertising investment, the ClearSaleing solution represents the next generation in advertising analytics technology. ClearSaleing's portfolio management software delivers an improved, more profitable allocation of a company's spend across a complex mix of online advertising options. At the foundation of the ClearSaleing solution is its patent-pending Purchase Path technology that accurately attributes profit (ROI) across the multiple ads that contribute to and influence the ultimate purchase.
###