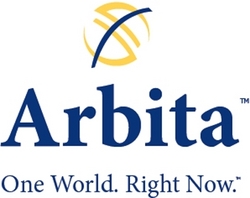 The Recruitment Genome Project establishes a high-water mark for research in the recruitment marketing industry. Not only are the topics we're exploring extremely relevant in today's economic climate, but the findings will help companies everywhere establish more effective recruiting practices
(PRWEB) February 10, 2009
Minneapolis, MN – February 5, 2009 –- Arbita, a provider of recruitment marketing technology, media and services, announced today the launch of the "Recruitment Genome Project." The Recruitment Genome Project is a long-term research effort to map the building blocks of successful recruiting initiatives.
Arbita encourages everyone in the recruiting industry to participate in the project if they play some role in the approval, planning or execution of the recruitment marketing strategy for their company. Participation requires the completion of a 15-minute online survey. Survey participants will earn free access to the analyst briefs, research reports, webinars and other material published by Arbita about the project. Those interested in taking the survey may do so by clicking here.
The Recruitment Genome Project will gather data about many recruitment marketing strategies, such as:

Employment Branding
Recruitment Marketing Analytics
Search Marketing and Social Media Recruiting
Interactive Recruitment Marketing Campaigns
Job Board Effectiveness
Media Management
Sourcer and Recruiter Development
Professional Industry Resources
Over the next few years, Arbita will conduct many surveys, interviews and other forms of primary research that draw upon our rich knowledge base of recruitment marketing analytics. The research will be analyzed by the most accomplished industry experts. Analyst briefs, research reports and other materials will conform to the highest academic standards and will focus on providing companies with pragmatic information to improve recruiting initiatives.
"The Recruitment Genome Project establishes a high-water mark for research in the recruitment marketing industry. Not only are the topics we're exploring extremely relevant in today's economic climate, but the findings will help companies everywhere establish more effective recruiting practices," said Don Ramer, CEO and founder of Arbita.
The Recruitment Genome Project can be found online at http://www.zoomerang.com/Survey/survey-intro.zgi?p=WEB228QY8EYFKP
About Arbita
Since 1993, Arbita has been connecting companies like General Dynamics, eBay, Pfizer and Cox Communications with the best talent on the Internet, all over the world. Our recruitment marketing technology, media and services have been developed with the belief that every client deserves a partner with their best interests at heart. Arbita is based in Minneapolis, MN and on the Web at arbita.net.
This press release was distributed through eMediawire by Human Resources Marketer (HR Marketer: http://www.HRmarketer.com) on behalf of the company listed above.
###