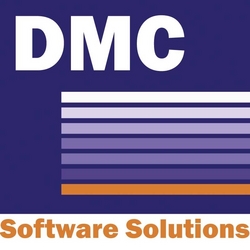 (Vocus) February 10, 2009
DMC Software Solutions, an award winning Sage and Microsoft Gold Certified Business Partner, is urging Small Businesses that use Customer Relationship Management (CRM) Software to invest in proficient training to improve efficiency and see a faster return on investment in 2009.
With the recession officially upon us the struggle for the small business is amplified and for many it is a case of survival of the fittest. Therefore, for small business owner it is imperative for them to see a true return on their CRM investment.
CRM software, when utilised and implemented correctly, provides many substantial benefits to an organisation. Employing a good CRM solution will result in more effective targeting of prospects and customers, and regular communications with key accounts. Subsequently customer satisfaction and ultimately retention will be enhanced, value from existing customers increased and profitability improved.
To get the upmost from your CRM software appropriate training is essential. Training will enable increased efficiency and productivity through maximisation of the features of your chosen system. In turn, this will reduce time spent performing menial tasks and provide more time for you to focus on more profitable activity.
Once CRM users have been properly trained they will possess the skills to exploit the full functionality of the CRM system, maximising sales opportunities and further developing the business. With sales revenues increasing the CRM solution will pay for itself quickly and the return on investment will quickly become evident.
DMC Software offers bespoke CRM software solutions and financial software as well as professional services, including training and technical support. Exceptional customer service means that DMC Software will work with a company to decide upon the best package and additional services ensuring businesses are provided with the best tools to increase efficiency and profitability.
For more information on CRM or Accounts software from DMC Software visit dmcsoftware.co.uk, email us info(at)dmcsoftware.co.uk or FREEPHONE 0800 6522 423 to speak to a member of the sales staff.
Notes to Editor
DMC Software Solutions is a Peterborough based multi-million pound software and services provider specialising in customer relationship management (CRM), financial and fully integrated business solutions.
For more information please contact Jade Dixon-Winters, Marketing Executive.
Email: jadewinters(at)dmcsoftware.co.uk
Tel: +44 (0)1733 362120
###