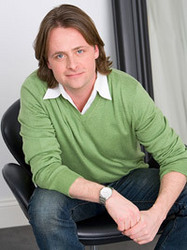 I have the same to-do list on my refrigerator that everyone has. There is always something to be to done with our homes and hopefully what I bring to the table will help everyone see the best in their homes
Des Moines, IA (PRWEB) February 11, 2009
BHG.com and Better Homes and Gardens magazine today announced the Save My Room! contest, which offers participants a chance to win a room makeover, including paint, furniture and accessories, from contributing designer, Stephen Saint-Onge. The contest winner will also be featured in the November issue of Better Homes and Gardens magazine. .
To enter, participants must submit photos of a room in need of a makeover by a master designer to http://www.bhg.com/savemyroom by April 11, 2009.
At that point, an editorial team will evaluate the entries, contact potential winners for additional information and/or photos, and select the makeover winner by April 30, based upon the following criteria: potential for improvement, interest to our readers, and photographic potential. User voting will begin on April 12 and end on June 13 to select the winner of a design consultation from Stephen, via email, phone, and/or mail.
The grand prize winner, selected by the editorial team, will receive a decorating makeover of one room consisting of paint, furniture, and accessories, designed by Better Homes and Gardens contributing designer, Stephen Saint-Onge. The grand prize winner's room will be featured in the November issue of Better Homes and Gardens magazine. .
Designer Stephen Saint-Onge's keen understanding of the homeowner has moved him into the spotlight in recent years through his work on television and in magazines. This understanding, accompanied by his friendly, approachable, and creative style, is making design accessible to everyone -- no matter who they are, where they are, or what their budget may be.
As a husband, father, and homeowner, he understands the needs of the family-focused lifestyle. "I have the same to-do list on my refrigerator that everyone has. There is always something to be to done with our homes and hopefully what I bring to the table will help everyone see the best in their homes," says the designer. He draws upon his background in film and design to help the homeowner create a home that truly captures who they are, but at the same time captures a mood they are looking to bring to life that represents their home in the right light.
About BHG.com
Developed by the experts at Better Homes and Gardens, BHG.com is the premiere home and family site on the Web, and the interactive companion to Better Homes and Gardens magazine. BHG.com is for people interested in turning home, cooking, and gardening inspiration into action.
BHG.com is focused on decorating, building and remodeling, crafts, entertaining, cooking, and gardening. It also has extensive information for women and families. In addition to providing useful tools and advice, BHG.com's trusted experts keep visitors up to the minute with information on the latest developments and trends around home and garden. BHG.com was designed with real people in mind. It has easy-to-use interactive tools, clear visuals, step-by-step instructions, and money-saving suggestions. It makes life easier and more enjoyable.
###