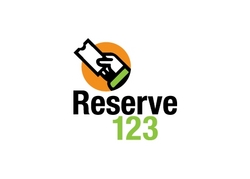 Atlanta, GA (Vocus) February 11, 2009
In December of 2008, Alcatraz Media launched TripTalks.com– a brand new way to network with others about positive and negative travel experiences. This free service, which allows users to blog, post photos, and join groups, raises the standard of social networking in the travel sector.
With TripTalks.com, users can actually show the world why they love a particular destination by providing others with all the tools they need before they decide where and when to hit the road. The site provides a huge benefit to consumers because in addition to sharing their personal experiences, they can also make new friends who share common interests, from their favorite little cafe down the street to their preferred travel destinations worldwide.
The site itself boasts a number of on-hand travel experts, each specializing in a specific city. The majority of the locations currently being discussed are situated in the U.S., but the more material users are able to share, the more locations will be added to the growing arsenal of information.
The first step to getting the most out of TripTalks.com is to create a profile. Users can choose to add as much or as little information as they wish, and they can customize the visual appearance of their page as well. A good way to start interfacing with TripTalks.com is to start a group to discuss their favorite locations. They will also be provided with a travel questionnaire to get started in the right direction. This is a great way to meet people while talking about something they enjoy, and since everyone on the site already loves travel, they will be in good company.
The possibilities with TripTalks.com are limitless, and it builds its strength from the contributions of its members. It also interacts nicely with other networking sites, so users can set up an RSS feed for their Facebook page or pull in pictures from their Flickr account to augment their profile.
About Alcatraz Media and Reserve 123:
Alcatraz Media is the world's largest provider of tours and activities, welcoming over a million visitors per month. They provide reservations for more than 10,000 tours, attractions and activities in over 400 destinations and 60 countries. The business was formed in 1999 in San Francisco, California and is now headquartered in Atlanta, Georgia.
Reserve123.com, the newest addition to the Alcatraz Media network consisting of over 2000 websites, provides one-stop shopping and an excellent way to research and reserve activities and transportation services. They also provide a variety of travel resources including a Travel Blog, the VIP Tickets website, and a gift card program.
All of the tours and activities provided by Alcatraz Media have been hand-selected by a staff of travel experts, concierges, travel agents, and local operators. The company works hard to provide millions of customers with quality experiences and excellent customer service. They sell directly to consumers as well as through a network of agents and affiliates around the globe.
For more information, please visit http://www.Reserve123.com or contact Jamie Siegel by phone at (678) 320-2245 or email at Jamie (at) Reserve123 (dot) com.
###