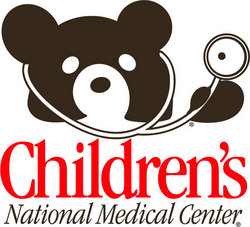 Washington, DC (Vocus) February 11, 2009
Children's National Medical Center has been verified as a Level I Trauma Center-Pediatric by the Committee on Trauma of the American College of Surgeons (ACS). Children's National is the only hospital in the DC-Baltimore region to receive this verification, which recognizes the team's dedication to providing optimal care for injured children throughout the region.
"Our verification of the highest possible rating for a trauma center underscores our commitment to providing the safest and most effective treatment to our community's children," said Kurt D. Newman, MD, Surgeon-in-Chief at Children's National.
The Verification Review Committee on Trauma of the ACS reported that Children's National is committed to the care of trauma patients through services such as orthopaedics, neurosurgery, emergency medicine, radiology, and anesthesiology. The Committee particularly noted the comraderie of the entire trauma team, including nurse managers, physicians, and data entry personnel.
Children's has one of the largest pediatric emergency departments in the country, treating more than 70,000 patients per year. Led by Randall Burd, MD, PhD, the Emergency Trauma and Burn Services Division at Children's National is the only hospital in the region dedicated solely to children.
Established by the American College of Surgeons in 1987, the Verification/Consultation Program for Hospitals promotes the development of trauma centers in which participants provide not only the hospital resources necessary for trauma care, but also the entire spectrum of care to address the needs of all injured patients. This spectrum encompasses the prehospital phase through the rehabilitation process.
Contact: Emily Dammeyer or Jennifer Leischer, 202-476-4500.
Children's National Medical Center, located in Washington, DC, is a proven leader in the development of innovative new treatments for childhood illness and injury. Children's has been serving the nation's children for more than 135 years. Children's National is proudly ranked among the best pediatric hospitals in America by US News & World Report and the Leapfrog Group. For more information, visit childrensnational.org.
###