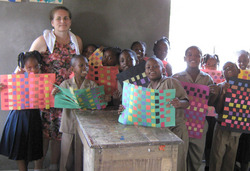 Now we are about to launch our most ambitious project yet, a video and PSA poster contest bringing focus to ocean conservation through a uniquely designed website utilizing social network capabilities to keep our message viral and bring our community closer. All these efforts and successes had one thing in common, the foundation of each was the supportive expertise of the team at Pearse Street
Boston, MA (Vocus) February 12, 2009
Last year alone, Pearse Street Consulting, Inc., launched over 15 social network related design and development projects for non-profit entities. With 2009 introducing even more intense economic challenges, this social networking software company has stayed committed to its non-profit work. These efforts are received with great appreciation, as many organizations are feeling the economic pinch when it comes to soliciting donations and finding funds to bring added visibility to important causes and initiatives.
Georgienne Bradley, executive director of the Imaging Foundation (imagingfoundation.org), is one recipient of Pearse Street's social media expertise. The Imaging Foundation creates dynamic media productions to "inspire curiosity and impart understanding" for marine and freshwater ecosystems that are frequently threatened by environmental circumstances. "During a time of economic hardship, nonprofit efforts are hard hit. Pearse Street's support, continued excellence and online leadership has thrust the Imaging Foundation efforts into the spotlight," says Bradley. Following the redesign of their MySpace page in 2007, this 501-c-3 was nominated for the highly-coveted MySpace Impact Awards and shortly after they surpassed 1500 other organizations competing for a finalist position in the American Express Members Project. "Now we are about to launch our most ambitious project yet, a video and PSA poster contest bringing focus to ocean conservation through a uniquely designed website utilizing social network capabilities to keep our message viral and bring our community closer. All these efforts and successes had one thing in common, the foundation of each was the supportive expertise of the team at Pearse Street," says Bradley.
In November, Pearse Street sponsored one of its own designers, Susan Dodge, to travel to Jamaica for one week through Great Shape! Inc.'s Super Kids humanitarian program. Armed with stacks of paper and art supplies from the U.S., Dodge spent the week teaching the students at one Jamaican school basic art education through crafts and elementary lessons. Dodge, a lifelong visual artist, describes an intense experience. "For about 6 hours a day, I was one of ten teachers at a school with almost 300 children. The school did not have the resources to teach any art instruction whatsoever, so it was a first for so many of the kids to do basic cutting, pasting, painting, and color mixing. My goal was to reach and teach every child, give positive reinforcement to their creative efforts, and send them home with a project in their hand."
Pearse Street has lent its time and talent to a variety of causes including health care, environmental awareness, veteran advocacy and homelessness among others. To date, the company has worked with many non-profits, from well-known establishments like the National Wildlife Federation, National Veterans Foundation and PETA, to smaller up-and-coming organizations like PurpleDay.org, a group out of Nova Scotia supporting epilepsy advocacy, and FeelYourBoobies.org, also nominated for a MySpace Impact Award and experiencing rapid growth as a result of their social network campaigning.
Fuchsia McInerney, Pearse Street CEO, feels privileged to be able to help non-profits that already see the value of social networks and how they can bring added visibility to their causes. "I definitely recognize the power of social networking from a commercial standpoint, but the passion that drives many of these non-profits organizations and their grassroots efforts have had impressive results through MySpace, Facebook and even their own niche social networking websites. Every day, I am thankful to have been a part of these organizations, in any way that helps further their message and their impact."
To learn more about Pearse Street's non-profit social network design and development visit our website today.
###