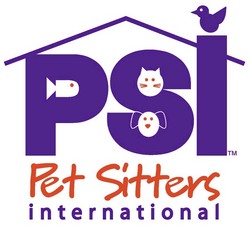 (Vocus) February 12, 2009
King, NC -- Valentine's Day is quickly approaching and love is definitely in the air, but so is potential danger for your pets. Pet Sitters International (PSI) offers pet owners a few hints to keep pets safe this Valentine's Day.
Two of the most common Valentine's Day gifts, chocolate and flowers, can be extremely hazardous to pets.
Last year, The American Society for the Protection Against Cruelty to Animals (ASPCA) saw a 74 percent increase in cases of chocolate ingestion in the week before Valentine's Day.
Animals are particularly sensitive to theobromine and caffeine, two ingredients in chocolate. The darker the chocolate, the more dangerous it is to your pets. Be sure to paw-proof all Valentine's chocolate.
Many pet owners don't realize that all members of the Lily family are extremely poisonous to cats. This is not a clever ploy by florists to sell more roses. Be sure any Valentine's bouquets are lily-less.
These measures should keep your furry valentine feeling just fine. If your pet does ingest anything harmful, call your vet or a local emergency animal hospital immediately.
About Pet Sitters International
Established in 1994, Pet Sitters International (PSI) is the world's largest educational association for professional pet sitters, representing more than 8,000 independent professional pet-sitting businesses in the United States, Canada and abroad. PSI provides members with access to affordable bonding and liability insurance and educational resources such as PSI's Accreditation Program, The Pet Sitter's WORLD magazine and PSI's annual Quest convention. PSI provides pet owners with The Pet Owner's WORLD magazine and thepetsitblog.com. For more information, visit http://www.petsit.com , home of the Official Pet Sitter Locator™ or visit the PSIStoreOnline to select from more than 2,000 pet sitter and pet owner products.
Courtney Klein
Pet Sitters International
(336) 983-9222 ext. 318
Terry Chance
Pet Sitters International
(336) 983-9222 ext. 314
###