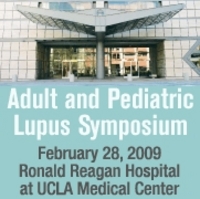 Los Angeles, CA (PRWEB) February 13, 2009
Lupus International is honored to have several world-renowned physicians discuss -- as a panel and individually -- about lupus and its effects on the body.
Robert Lahita, M.D., Ph.D is the Chairman of Lupus International's Board of Directors. He serves as a Professor of Medicine at Mount Sinai Medical School and is currently a senior attending physician at Saint Vincent's Medical Center in New York City and as an adjunct Professor of Medicine at the New York Medical College. Dr. Lahita is also Chairman of the Department of Medicine at Newark Beth Israel Medical Center. The Textbook of Autoimmunity, which he edited, is the seminal work on the subject for medical professionals, and he is also the editor of the recently published fourth edition of the standard textbook Systemic Lupus Erythematosus. He has appeared on Good Morning America, CBS This Morning, Today, and Regis & Kelly. Named one of New York magazine's Best Doctors in New York for the last five consecutive years.
Bevra H. Hahn M.D. is a Professor of Medicine, Vice-Chair of the Department of Medicine, and Chief of Rheumatology at the School of Medicine at UCLA. She serves on Lupus International's Medical Advisory Board, and is a member of the Clinical Advisory Board of Alder Biopharmaceuticals Inc. She has served on the editorial boards of the Journal of Clinical Investigation and Annals of Internal Medicine. Dr. Hahn has authored more than 100 peer-reviewed research papers and over 40 book chapters and reviews, and has served as co-editor of the influential textbook, Dubois' Lupus Erythematosus.
Deborah McCurdy, M.D. is the head of the pediatric rheumatology department at UCLA as well as the fellowship program director. She also serves on Lupus International's Medical Advisory Board, and received her medical degree from Hahnemann University School of Medicine in Philadelphia. She trained in Pediatric Rheumatology at Children's Hospital of Los Angeles and has been practicing pediatric rheumatology for twenty years. Dr. McCurdy is heavily involved in the education of fellows, residents and medical students. In addition to her clinics at UCLA-Westwood campus, she also holds clinics at UCLA Harbor and will be starting a clinic at Olive View as well. Dr. McCurdy also organizes the monthly Lupus Clinic at UCLA in conjunction with Dr. Ora Yadin of the pediatric nephrology department at UCLA. Her research interests include DNA repair in Systemic Lupus Erythematosus and candidate genes in the pathogenesis of JRA and SLE.
The panel, along with several lupus patients, will discuss a variety of topics related to Lupus SLE and its effects on the body. Topics to be covered; Pregnancy and Lupus, The Kidney and How It Is Affected By Lupus, CNS Lupus, Research Advances and the Future of Lupus, and Coping with Lupus.
The day will be broken down into sessions. An open discussion forum with the aforementioned physcians as well as Dr. Jennifer Grossman, Dr. Braham Shaham and Dr. Ora Yadin will take place before lunch and as a finale to the symposium. For a specific schedule of sessions, please refer to our website, http://www.lupusinternational.com.
A sincere thank you to Dr. Deborah McCurdy, chief of UCLA's Pediatric Rheumatology Department, and her staff for preparing and organizing this event along with Lupus International.
Date: February 28, 2009
Location: Ronald Reagan Hospital
Auditorium/Conference Center
757 Westwood Plaza
Los Angeles, CA 90095
Call Today! Attendance to the symposium is free, however you must pre-register by calling 888/532-2322 or 949/833-2121.
###