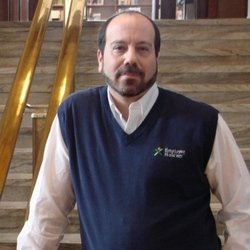 Investing in employee training increases the tenure of the employee, their satisfaction, and their productivity
(PRWEB) February 12, 2009
Indianapolis February 12, 2009 -– Organizations are struggling to meet the needs of their customers while holding down costs, which is resulting in salary freezes, discontinued 401(k) matches, and layoffs. In the retail industry alone, employment fell by 45,000 in January and by 592,000 since a peak in November 2007, according to the Bureau of Labor Statistics. However, employers can improve business results by focusing on the relationships they have with their employees. Employee Hold'em™ suggests that employers consider the 4R's of Workforce Engagement™ as they seek ways to increase revenue and hold down costs in these troubled economic times:
1. Recruit – Double the average Time to Fill when recruiting employees to fill vacancies. Marc Drizin, Founder & Chief Instigator of Employee Hold'em, explains, "Companies need to be strategic in filling or replacing any job opening. Hiring the wrong person for a job can be a costly mistake." It's critical that an open position be a good match to the applicant's skills and abilities. Delaying the time between posting and filling a job can provide time for value-added recruitment activities. Employee Hold'em suggests that human resource professionals use pre-employment tests and assessments to test for skills, ethics, or "fit", conduct behavioral interviews, ask for examples of previous work, and do thorough background checks when appropriate. "Companies should never hire a sure fire," says Drizin.
2. Retrain – Invest in training and development. Employee Hold'em's 2008-09 National Workforce Engagement Benchmark reported that training and development is a key component of Workforce Engagement. "Investing in employee training increases the tenure of the employee, their satisfaction, and their productivity," notes Drizin. Supervisors are of special concern because they have a lower level of engagement than the people that report to them (thirty-six percent of supervisors are Fully Engaged versus thirty-eight percent of individual contributors). Employee Hold'em calls supervisors "engagement agents"; they are the lynchpin between the development of employee-centric policies and procedures and their execution. "Train supervisors to be leaders, and they will increase the daily satisfaction of their individual contributors – the people who are
responsible for the majority of customer relationships," remarks Drizin, who elaborated on the supervisor-individual contributor relationship in the WorldatWork book, Employee Engagement Fundamentals: A Guide for Managers & Supervisors, published last year. "Would you rather spend $2,000 on training today, or spend $15,000 later to replace a well-performing employee?"
3. Reward - Ensure the best employees receive the greatest rewards and recognition. In today's business environment, it is more important than ever to keep the stakeholders that are the most important to the organization. Companies are ensuring that their best customers receive the most care and attention, because the effect of losing a top customer can be a death-blow to an organization. The same is true of top employees, especially those that have the responsibility of ensuring positive relationships with customers. "Customers buy products and services from organizations, but form relationships with people. Increase revenue by attending to the employees who best cultivate customer relationships. Reward results, recognize effort," says Drizin.
4. Retain - Avoid trapping your critical employees with a wage and benefit package that can't be matched somewhere else. Many Unengaged or Reluctant employees stay with their jobs because they believe they will have to take a pay cut or lose benefits to make a move. At the same time, they are actively doing things that will threaten customer relationships. "Unfortunately, trapping employees with money works, that's why the practice is called 'golden handcuffs'," according to Drizin. "A rising unemployment rate has the indirect impact of trapping employees in their job, due to the perceived lack of other jobs available for them." Today's organizations have to create an environment where employees want to stay instead of feeling like they have to stay.
To learn more about Workforce Engagement or to obtain a free summary of the National Benchmark results, visit http://www.employeeholdem.com or send an email request to info_at_employeeholdem_dot_com.
About Employee Hold'em™
Employee Hold'em provides talent retention solutions and corporate training services designed to help organizations better recruit, retrain, reward, and retain talent. Research, relevance and results are three hallmarks of every Employee Hold'em client relationship. Founder Marc Drizin has amassed an impressive body of employee and customer loyalty, engagement, and retention expertise over a research and consulting career spanning nearly three decades. Employee Hold'em embodies that expertise with solutions and services that help HR professionals, company executives and managers understand the critical linkage between employee engagement and overall business results, make talent management decisions based on sound organizational data, and create ROI measures that underscore the value of strategies designed to recruit, retrain, reward and retain talent. For more information, visit http://www.employeeholdem.com, Marc
Drizin's blog at http://www.firefasthireslow.com, or call (317) 770-0209.
This press release was distributed through eMediawire by Human Resources Marketer (HR Marketer: http://www.HRmarketer.com) on behalf of the company listed above.
###