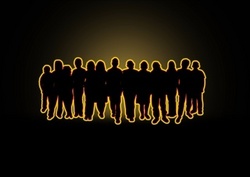 Dacula, GA (Vocus) February 13, 2009
Diamond Dwellings Realty is set to host the Gwinnett Town Hall at Hamilton Mill Golf Club in Dacula Georgia on February 17, 2009 (6pm to 8pm EST). Diamond Dwellings operating broker Matt Fagioli had this to say about the upcoming event: "It's no secret that our local economy & the national economy are in the most difficult season we've seen in 50+ years. Housing markets have a huge influence on the overall state of the economy - perhaps more than any other factor. Gwinnett Town Hall is an opportunity to share information about the housing market as well as the macro economic conditions. We're so excited to have Lt. Governor Cagle joining the dialog"
Consumers and local businesses will gather next Tuesday to share insights and ask questions as we march together into 2009
The Gwinnett Town Hall is a community gathering and discussion for homeowners & residents in the Gwinnett County area about real estate, home values and the general economic outlook for 2009.
We're honored to welcome Lt. Governor Cagle to our panel discussion about today's economy & the outlook for 2009 and beyond. Diamond Dwellings Realty will provide comprehensive real estate market data including 2008 results & 2009 projections for Gwinnett County as well as national perspectives.
More information about Lt. Gov Casey Cagle
Casey Cagle made history by becoming the first Republican ever elected to the state's second highest office.
As Georgia's 11th Lieutenant Governor, Cagle is working to make Georgia a state where every single citizen, regardless of their current circumstances, can achieve the American dream. He is committed to creating an environment in which Georgia's citizens and businesses can prosper. Likewise, Cagle is tirelessly working to create a pro-jobs culture throughout state government and an education system which focuses on the needs of the individual child. Cagle has changed the tone in the Senate and united Senators around the common goal of realizing that vision and making life better for all Georgians.
In his first year as Lt. Governor, Cagle championed the Charter Systems Act, landmark legislation which allows entire school systems to convert to charter status. He has also been the driving force behind the state's Career Academy Initiative, a collaborative partnership between schools and technical colleges which provides a career technical education path for Georgia's high school students.
In recognition of his achievements and his commitment to Georgia, Georgia Trend Magazine listed Cagle as one of the 100 most influential Georgians of 2006. James Magazine also named him one of its People of the Year for 2007. Cagle was one of four public servants nationwide to be honored with the 2007 Champions for Charters Award by the National Alliance for Public Charter Schools. This award is given each year to policymakers who do the most to advance the cause of charter schools. Included among fellow recipients were US Senator Lamar Alexander and Chicago Mayor Richard Daley.
Cagle serves as Vice Chair of the One Georgia Authority, Vice Chair of the Georgia State Finance and Investment Commission, and on the Executive Committee of the Republican Lt. Governor's Association. He has also been named a member of the Aspen-Rodel Fellowship for Public Leadership for 2007.
Casey and his wife Nita are the parents of three sons, Jared, Grant, and Carter. The Cagles currently live in Chestnut Mountain, where they are active members of Blackshear Place Baptist Church.
###