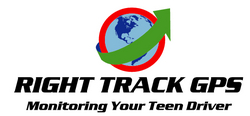 Another tremendous benefit of the product is the fact that we've witnessed teen driver behaviors improving -- with the simple knowledge of the detailed monitoring capability of the product being on their car…
Corona Del Mar, CA (PRWEB) February 14, 2009
Corona Del Mar, California -- Right Track GPS, LLC Launches Products to Assist Parents of Teen Drivers.
Given the staggering statistics that show the leading cause of death and injury to teens are the result of automobile accidents each year; Right Track GPS announced its formation of the company in Orange County, California -- offering parents a variety of products that provide "real-time," 24/7 monitoring and tracking of their teen drivers' behaviors. http://www.RightTrackGPS.Net
Right Track GPS provides easy to use technology that can assist in the tracking and reporting of vehicle locations and speeds. While this is applicable to fleets of vehicles, Right Track GPS is placing greater emphasis in assisting parents with tools for monitoring and providing important feedback regarding the driving habits of their new teen drivers. While California's Graduated Driver's Licenses (GDL) have helped to reduce some of the fatal statistics, the probability of a teen driver being involved an accident remains almost twenty (20) times greater than any other age group.
To put the problem in some perspective, in almost six years of action in Iraq, we have lost approximately 4,300 of our heroic service members. During that same time, and almost without a single protest sign being waved, approximately 30,000 teenagers between the ages of 16 and 20 have died in car accidents on U.S. roads.
A majority of parents are still not aware of this great technology. In addition to their website, Right Track GPS is planning a number of Outreach Programs for Parents of Teen Drivers at high schools throughout Southern California. The goal is to provide parents with valuable information, statistics and a method to monitor their teen driver. The system includes the capability for parents to receive alerts to their cell phones, based upon boundaries set for their teen driver relating to both speed and geographic boundaries. "Another tremendous benefit of the product is the fact that we've witnessed teen driver behaviors improving -- with the simple knowledge of the detailed monitoring capability of the product being on their car…" said Steve Mattoon, President of Right Track GPS.
According to Scott Smith of The Capital: "Research is showing that the human brain develops well into the early 20s, and one of the last parts of the human brain to fully mature is the prefrontal cortex. It is no surprise, then, to find that the prefrontal cortex is the part of the brain that is responsible for judgment, empathy and self-control. It's not surprisingly to anyone who knows a teenager, knows that they are still a work in progress. It is all too often that we are struck by the sad news that one or more teens from our local area have been killed in a motor vehicle accident. The devastation to those involved in an accident, their families and the community is tragic."
According to Dr. Laurence Steinberg Ph.D.: "We need to show our teens the importance of safe driving by treating driving as a privilege, discussing the issue of safe driving regularly with our teens, and monitoring their driving habits."
Right Track GPS' Tracker Plus features:

Tracker Plus allows the parent to set a "Geographic Fence" (Geo-fence) and "Speed Alerts" for their teen driver and receive "alert" messages when their teen driver exceed boundaries set for geographic areas or vehicle speed sent directly to the parent's cell phone.
Tracker Plus allows the parent to view the exact location (Google Mapping®), street, direction and speed of the vehicle from any computer with Internet access 24/7.
Tracker Plus tracks and reports each time the engine starts and stops and provides real-time data every 3 minutes of the vehicle's activity. Reports display automatically on-line and can be generated to reflect daily, weekly or monthly driving data for the use by the parent for constructive feedback and discussion of potential consequences to risky driving behaviors and speeds.
Tracker Plus also allows for added control of the vehicle -- allowing the parent to issue commands to the vehicle via the computer to "unlock" the vehicle, and "disengage" or "engage" the starter; a feature that can limit a potential tragedy relating to drinking and driving.
Right Track GPS utilizes a very user-friendly back-end mapping system software equipped with Google Mapping® that has been developed by leaders in the GPS Tracking industry. Right Track GPS is part of a national network for installations providing customers with the ability to install and track vehicles throughout the entire United States.
The Tracker Plus has a suggested list price of $399.00 plus a one-time fee of $25.00 for activation and professional vehicle installation of $95.00. The unlimited 24/7 monitoring and reporting capabilities are billed at $29.95 per month. The service is available immediately from Right Track GPS, LLC.
To reach Right Track GPS:
Right Track GPS, LLC
414 Narcissus Ave.
Corona Del Mar, CA 92625
(877) 917-6767
Right Track GPS Website
###