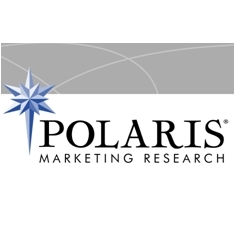 Atlanta, GA (PRWEB) February 15, 2009
Polaris Marketing Research Inc. (polarismr.com) announced today, a revamped strategic re-design of its website to deliver additional information on marketing research, broaden its marketing efforts on several services it offers and to introduce one new service from scratch.
The new service is SurveyTrac™, the only complete online survey package that includes detailed, personal, professional assistance, as well as online, interactive reporting, at package prices starting under $5,000.
The website was broadened to include new information about conducting brand research, new product research, employee research and lost customer or retention research.
Polaris' branding research concentrates in six key areas to give clients the critical information they need to manage their brand: creating a new brand strategy; understanding how far their brand can stretch; brand architecture; brand management; revitalizing brands and brand positioning.
The company has extensive experience in marketing research for identifying, developing and launching new products. Using both qualitative and quantitative research, we help clients identify customer dissatisfaction and unmet needs, generate and screen new product concepts, evaluate market feasibility, identify compelling marketing benefits and messages, and track introduction, awareness and trial.
Polaris' employee research allows employers to understand what motivates employees, drives loyalty, and makes and keeps employees happy. Our research is often customized to gather impressions of how aligned a company is with their mission and/or brand position.
Polaris retention survey programs are designed to uncover what is causing customer defection. With this knowledge, our clients can take intelligent steps towards improving current customers' experience and thereby increase their overall customer retention rate.
Polaris' updated website also includes more information about the company's longtime specialty of customer satisfaction research.
The Polaris Marketing Research website has been increased in size by 170 percent, going from 70 pages in 2008 to 121 pages in 2009.
About the marketing research company, Polaris Marketing Research:
Founded by Jan Carlson in 1989, Polaris Marketing Research is a full-service firm that provides state-of-the-art online interactive marketing research reporting, interviewing and data collection, quantitative and qualitative research expertise and personalized project management.
Atlanta-based Polaris Marketing Research is affiliated with the Council of American Survey Research Organizations, the American Marketing Association and the American Society for Quality.
###