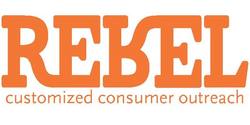 We increase their sales. Call it what you want: we figure out how to get more people to buy their product or service
Milwaukee, WI (PRWEB) February 16, 2009
It is a new company, for a new time. Rebel, LLC opened its doors in January to do exactly as its name suggests, rebel. The rebellion is against normal marketing, advertising, public relations and brand management firms that Rebel says is turning consumers apathetic to businesses' outreach attempts.
In order to raise its clients above the white noise, Rebel uses a technique they refer to as customized consumer outreach. In this approach, Rebel looks at a company's entire consumer interaction and looks for ways to create a bond with the consumer.
"We are engaging consumers on their turf, drawing them in and then turning them into customers," explains Kyle Blades, Rebel's founder and president. This is different from current firms because Rebel does not just look at what to say and where to say it; they consider everything a company does that will effect a consumer's perception.
The concept came to Mr. Blades on his second tour in Iraq. He repeatedly heard reports of the economy worsening back home and knew what the problem was. When he left for Iraq he worked for Harley-Davidson and could not believe the amount of money being wasted on marketing firms with little in return. It was no surprise to him why companies that spent so much, for so little were having a tough time.
Rebel takes pride in being the cheapest option around. Not because it cuts corners but rather because it focuses only on outreach that will have a real impact. Due to the openness of their approach, Rebel often has a difficult time defining a tangible return on their clients' investment. "We increase their sales. Call it what you want: we figure out how to get more people to buy their product or service," defends Mr. Blades.
It is because they offer a way to reach consumers for so cheap that Rebel is poised to gain ground in the crowded marketing field. They admit that if the economy was better they may never get a chance to prove their worth. However, because of the condition of the economy, companies are giving them a shot and enjoying the success they are seeing.
"I was skeptical," explains Adam Vanderveen, who used Rebel to launch his production company: Guerilla Creation. "It was unlike anything I had ever hear of before so I figured it had to be either genius or idiotic." After his company launched and immediately started profiting, Mr. Vanderveen is leaning towards genius.
It is undoubtedly different but in its short existence, Rebel has been able to prove that new ideas is exactly what companies need to increase their sales. For more information on Rebel, please visit: http://www.timeforarebel.com.
###