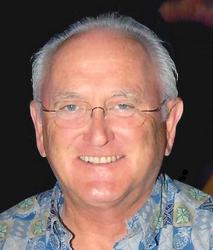 But there are characteristics of private communities that represent special challenges for buyers and sellers.
Palm Coast, FL (PRWEB) February 17, 2009
Well known and respected for its balanced reporting of real estate news, website GoToby.com announces the extension of its brand to include its "Referral Only" real estate and consulting business. The high value of real estate transactions in the second home, investment, and luxury community markets, combined with the complexities of deed restrictions, association fees, regulations, and membership obligations make it imperative that an experienced and knowledgeable real estate professional is involved to guide the process.
As the go to source for real estate news of Palm Coast and Flagler County, Florida, GoToby.com is most widely known for reporting the financial unraveling and legal woes of Ginn-LA (real estate developer Bobby Ginn and his financial partner, Lubert-Adler). Many owners in Ginn luxury communities now find themselves upside down on their investments while contending with developer policies that lock them into inflated association budgets, captive rental management programs, and expensive membership obligations.
"Private communities are unique in their ability to offer secluded amenity rich lifestyles," says GoToby.com publisher and licensed Realtor® Toby Tobin. "But there are characteristics of private communities that represent special challenges for buyers and sellers." First, limited access to the community and its amenities makes it difficult for many real estate agents and brokers to effectively assist their clients. Second, the additional complexities of membership options, deed restrictions, and property association or condo association regulations are difficult to understand unless the agent or broker is actively involved in the community.
GoToby.com Realty will connect prospective buyers and sellers to agents and brokers with both access and knowledge at no additional cost to the client. GoToby.com Realty receives referral fees from referred brokers only upon successful completion of a real estate transaction. Consulting services are available separately.
About GoToby.com LLC:
GoToby.com is the popular on-line real estate news source for Palm Coast and Flagler County Florida, offering real estate news, commentary, newsletters, articles, property listings, recent sales, and interesting rumors. Consulting and real estate agency referrals are now available through its GoToby.com Realty affiliate.
Contact:
Don "Toby" Tobin, Publisher and licensed Realtor®
GoToby.com LLC
GoToby.com Realty LLC
(386) 931-7124
http://www.GoToby.com
###