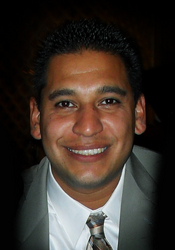 We want to introduce consumers to our
(Vocus) February 17, 2009
Huntington Beach, CA - Gleen Clean Inc, (http://www.gleenclean.com) a Huntington Beach, CA. manufacturer of "truly green" cleaning products is providing 1,000 purchasers of any of its green cleaning products with a free long distance calling card. The card is good for national and international calls. The card has a value of five dollars and can be used from any phone, including cell phones.
Gleen Clean's founder and CEO, Gilbert Antolin has this to say, "We want to introduce consumers to our "truly green" line of cleaning products and help them save money at the same time. We wanted something that people would use; the calling card provided us with the right product."
To learn more about this special promotion, go to Gleen Clean's website (http://www.gleenclean.com)
Gleen Clean products will be distributed through various retail outlets in the US over the coming months. Those that can't wait to see what Europe has been experiencing for all these years can go to http://www.gleenclean.com and place their order online.
Gleen Clean offers an unprecedented 110% money back guarantee if you are not completely satisfied with any of their products. Simply return the empty container for a refund.
Contact:
J.Michael Palka
Gleen Clean, Inc.
619-977-5022
###