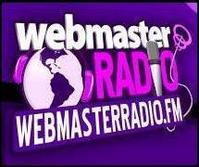 Fort Lauderdale, FL (PRWEB) February 17, 2009
WebmasterRadio.FM, the premier free, 24/7 Internet business radio network focused on the B2B marketplace announces a broadcast of Town Hall Meeting featuring EngineReady.com, on Tuesday, February 17th, at 5 p.m. Eastern Time.
Jim Hedger hosts this Town Hall Meeting, with Engine Ready's Vice President of Marketing Brian Lewis, who introduces us to Engine Ready's newest product called "Conversion Critic".
"This 30-minute interview details how Conversion Critic critiques and improves custom-built landing pages," WebmasteRadio.FM host Jim Hedger said.
Conversion Critic is an online tool for search marketers designed to help them analyze and improve landing pages. The tool scores a marketer's landing page based on 37 criteria, providing key feedback on suggested modifications for increasing conversion.
This WebmasterRadio.FM Town Hall Meeting will be available for podcast, mobilecast and in archived format inside the Town Hall Meetings channel at http://www.WebmasterRadio.FM.
About WebmasterRadio.FM:
WebmasterRadio.FM lifts the "veiled curtain" of the Internet, bringing the business community together through an interactive radio network. Its listeners are a global group, comprised of everyone from corporate executives and decision makers to small and mid-sized businesses and individual entrepreneurs. WebmasterRadio.FM's stellar line-up of radio programming includes "CoverStory" with Jiyan Wei of PRWeb, WebmasterRadio.FM's official newswire; "The Hook with Katie Kempner" with Katie Kempner, vice president of Crispin Porter + Bogusky; "SEM Synergy" with Search Engine Marketing Industry Leader Bruce Clay and more. To tune into WebmasterRadio.FM's live content or check out the show lineup, please visit http://www.WebmasterRadio.FM.
About Engine Ready, Inc.:
Engine Ready, Inc. is a top tier provider of online marketing services and software, helping organizations achieve unparalleled success on their web initiatives. Managing paid search accounts in excess of 15 million keywords, and over $8.1 million in annual media spend, Engine Ready was the first organization to combine the power of website analytics with search marketing.
Media Contact:
Brandy Shapiro-Babin
954-309-5578
###