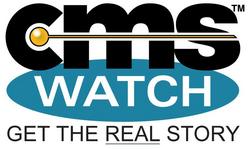 Nevertheless, savvier enterprise customers explain that their concerns about data access and migration -- especially in the absence of effective data verification services -- made them queasy about signing on with Google
Boston, MA (PRWEB) February 17, 2009
Although Google Analytics has captured an unprecedented customer base among SMB website owners, Yahoo!'s emerging Web Analytics service surpasses Google in several key categories relevant to enterprises, according to new research by independent analyst firm, CMS Watch.
Today CMS Watch released its 470-page Web Analytics Report 2009, which evaluates twenty web analytics platforms against twelve potential use-cases. Vendors reviewed include Bango, Coremetrics, GlanceGuide, Intellitracker, Lyris, Nedstat, Omniture, Unica, Visible Measures, and WebTrends, as well as Google and Yahoo!. (Yahoo!'s offering came via a 2008 acquisition of longtime analytics vendor IndexTools.)
"Google Analytics made a name for itself by providing a no-cost, easy-to-use service," explained CMS Watch contributing analyst Phil Kemelor, "but it's no longer the only free analytics game in town."
CMS Watch found that Yahoo! Web Analytics surpasses Google in several key areas, including:

Better access control options and simpler approach to multi-site analytics
Larger default monthly page-view limits (200MM vs. 5MM - unless you have an active AdWords campaign)
Access to traffic data: Both vendors retain the right to hold and use your web analytics data for their own purposes, but only Yahoo! gives you the ability to export out your raw, unaggregated data
Longer historical availability of raw data
To be sure, Google retains an impressive brand name, and has made recent advances in its analytics platform, including a long-sought report API. "Nevertheless, savvier enterprise customers explain that their concerns about data access and migration -- especially in the absence of effective data verification services -- made them queasy about signing on with Google," notes CMS Watch founder Tony Byrne.
CMS Watch also found that Yahoo! Web Analytics had its drawbacks, including an administrative complexity that accompanied its functional richness, and present lack of 24/7 tech support. "Ultimately, for some enterprises, neither Google nor Yahoo! makes a good fit," explained Byrne, "and those customers should consider fee-based web analytics solutions."
The Web Analytics Report 2009 is available for purchase online from CMS Watch.
About CMS Watch:
CMS Watch(tm) evaluates content-oriented technologies, offering head-to-head comparative reviews of leading solutions. Through highly detailed technical evaluations, CMS Watch helps sort out the complex landscape of potential solutions so that buyers can minimize the time and effort to identify technologies suited to their particular requirements. To retain its independence as a totally impartial analyst firm, CM Watch works solely for solutions buyers and never for vendors.
###