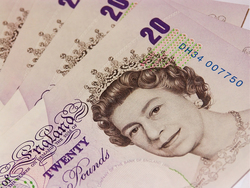 Cardiff, UK (PRWEB) February 18, 2009
Following the cuts announced to its Annual Fix tariff last week, it's encouraging to see EDF Energy following the lead taken by British Gas, Scottish & Southern Energy and E.ON. EDF Energy is now the latest energy provider to announce wider ranging price cuts of 8.8% for most of its electricity customers, effective from March 31st, but disappointingly nothing more for its gas customers.
Gareth Kloet, head of Energy Prices at Confused.com, urges customers to start shopping around now, to ensure they benefit from the best savings available.
Kloet says: "My advice to all energy customers is to start looking at what deals are out there now. While switching suppliers is quick and easy for the customer, it can take up to 28 days for the energy suppliers to complete the switch. Therefore, customers should be considering switching as soon as possible to make the most of the savings available in the energy market.
"It is disappointing that EDF Energy and most of the other suppliers, with the exception of British Gas, are waiting until the end of winter to implement reductions, when so many households are struggling to pay their winter bills. Our message is simple; if customers want to make larger savings, they need to take matters into their own hands, compare electricity and gas prices, and choose a supplier and tariff that rewards them for their custom. In some cases, they may not even need to switch supplier - simply moving to an online dual fuel tariff and paying by direct debit can bring substantially better savings. Customers don't need to wait until the price changes become effective; they can and should act today."
Customers who switched with Confused.com saved an average of £252.37 on their annual energy bill in 2008.
For further information please contact:
Gareth Kloet, Confused.com: 07966 722063
Press office, Confused.com: 02920 434 398
Joanna Harte/ Karen Wagg, Polhill Communications: 020 7655 0550
Notes to editors
About Confused.com:
Confused.com is one of the UK's biggest and most popular price comparison services. Launched in 2002, it generates over one million quotes per month. It has expanded its range of comparison products over the last couple of years to include car insurance, home insurance, travel insurance, pet insurance, van insurance, motorbike insurance, breakdown cover and energy, as well as financial services products including credit cards, loans, mortgages and life insurance.
Confused.com has all of the 'big six' energy providers on its panel, customers can save £250* on their annual energy bill by switching with Confused.com
Confused.com is not a supplier, insurance company or broker. It provides a free, objective and unbiased comparison service. By using cutting-edge technology, it has developed a series of intelligent web-based solutions that evaluate a number of risk factors to help customers with their decision-making, subsequently finding them great deals on a wide-range of insurance products, financial services, utilities and more. Confused.com's service is based on the most up-to-date information provided by UK suppliers and industry regulators.
Confused.com is owned by the Admiral Group plc. Admiral listed on the London Stock Exchange in September 2004. Confused.com is regulated by the FSA.

Confused.com customers saved an average of £252.37 on their annual energy bill in 2008.
###