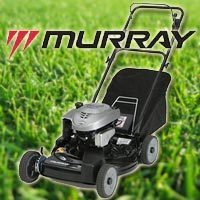 Bolingbrook, IL (PRWEB) February 19, 2009
MowersDirect.com - is expanding its online product offering with the inclusion of Murray push and self-propelled lawn mowers.
The online lawn mower superstore has continued to expand the number of lawnmower brands currently sold online since its debut last September.
With the addition of this new product line, the closeout lawn mower category now has a wider offering.
"These new closeout Murray lawn mowers are a perfect match for customers that need a lawn mower and are looking for a good deal," said Jon Hoch, founder and CEO of Power Equipment Direct, the parent company of MowersDirect.com.
In addition to carrying Murray lawn mowers, MowersDirect.com also carries a complete line of Ariens, MTD Yard Machines, Platinum Series, and Yard King mowers and accessories.
Power Equipment Direct operates nine niche online superstores. In addition to MowersDirect.com, the Bolingbrook, IL-based company operates AirCompressorsDirect.com, ElectricGeneratorsDirect.com, PressureWashersDirect.com, SnowBlowersDirect.com, WaterPumpsDirect.com, SumpPumpsDirect.com, ChainSawsDirect.com and LogSplittersDirect.com
###