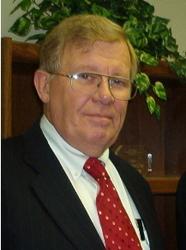 There was no change in First Quarter home posting activity in the Dallas County area
Addison, Texas (PRWEB) February 18, 2009
In a meeting, George Roddy, Sr., President of Foreclosure Listing Service, Inc. announced, "Among the 19 Texas counties covered by Foreclosure Listing Service, Inc., around 21,000 foreclosure postings have been filed on homes for the foreclosure auctions held in the First Quarter of this year."
Mr. Roddy continued, "Home postings for the First Quarter were up 8 percent in Foreclosure Listing Service, Inc.'s overall coverage area, which includes 19 Texas counties. For the same quarter last year, around 19,500 postings were filed on homes within this area."
Central Texas Region:
The foreclosure analyst, who's firm has been tracking foreclosure activity since 1963, noted, "The largest gains in residential foreclosure posting activity over the last year have occurred in the Central Texas region."
Mr. Roddy stated, "The largest gain was a 66% surge in First Quarter home postings filed in Bastrop County."
He added, "The second biggest increase for the First Quarter was a 61% jump in Guadalupe County home postings; in third place, Hays County home postings climbed 49%; and, ranking fourth, Travis County residential filings rose 38%."
North Texas Region:
Mr. Roddy stated, "In the North Texas Region, First Quarter's residential home postings continued to climb in six counties with the largest gains in Johnson and Ellis Counties, where postings increased 27% and 24%, respectively."
Foreclosure Listing Service, Inc.'s President continued, "The only decline in First Quarter's home postings was among 3 counties located in the North Texas region. The biggest was a 26% drop in home postings in Grayson County. In addition, residential posting activity for the First Quarter fell 4% in Rockwall County and inched down 2% in Tarrant County."
"There was no change in First Quarter home posting activity in the Dallas County area," the foreclosure researched said.
Special Points:
When asked what the future holds, Mr. Roddy shared, "March's decline in postings is welcomed news; however, I expect that foreclosure postings across the State will remain at a high level and could push even higher. In the foreseeable future, there is simply no economic reason for the pace to slow down. Unemployment is rising and layoffs are continuing."
When asked about the President's pending announcement regarding help to homeowners in foreclosure, Mr. Roddy replied, "We'll just have to wait to see the details of that plan. Until now, the federal government's stimulus package to jump start the economy has been directed at the lending institutions, large companies and government agencies. The average homeowner struggling to hold on to his home has not seen any immediate relief." He continued, "Obviously, we are all interested in seeing how the President's new package will assist homeowners. However, for any aid package to be effective, the implementation of the plan must be swift as these distressed homeowners need assistance as quickly as possible. And, as we know, fast implementation and speedy answers are not easy to come by in Washington."
"Even the loan modification process is very slow. Among lenders who have previously agreed to work more diligently with delinquent homeowners, many are taking 6 or more months to answer requests for loan modifications," he said.
Mr. Roddy was recently asked how you can already know the First Quarter numbers when we are still in February. He replied, "I realize it seems strange to already be reporting how many homes have been posted for foreclosure in the First Quarter of this year. However, we are able to do that because the filing deadline to record a foreclosure posting for the upcoming foreclosure auctions on March 3rd has already passed. The last day to file a posting notice for the March foreclosure auction was on February 9th."
When asked if there is any good news to report, Mr. Roddy shared, "Sadly, foreclosures are devastating to the property owner and their family. However, for an investor, this is one of the best times to be buying real estate." He said, "We see investors each month that are ready, willing and able to buy properties either before the auction while the property is still controlled by the property owner, bidding at the foreclosure auction, or after the sale when the property is in the hands of the lender."
Foreclosure Listing Service, Inc.'s
RESIDENTIAL FORECLOSURE POSTINGS ANALYSIS
FIRST QUARTER COMPARISON
Area or County 1Q-2009 % Change Compared to Same Qtr Last Year
NORTH TEXAS REGION 14,669 1%
Dallas/Fort Worth Metro 13,259 1%
DALLAS 5,883 0%
TARRANT 4,205 -2%
COLLIN 1,691 11%
DENTON 1,480 4%
Other North Texas Counties
ROCKWALL 211 -4%
ELLIS 342 24%
JOHNSON 237 27%
GRAYSON 160 -26%
PARKER 150 8%
KAUFMAN 310 13%
CENTRAL TEXAS REGION 6,558 28%
Austin Metro 2,379 37%
TRAVIS 1,210 38%
WILLIAMSON 810 30%
HAYS 233 49%
BASTROP 126 66%
San Antonio Metro 3,460 26%
BEXAR 3,136 25%
COMAL 131 14%
GUADALUPE 193 61%
Other Central Texas Counties
BELL 439 9%
MCLENNAN 280 11%
FLS 19 County Total 21,227 8%
For Foreclosure Listing Service, Inc.'s detailed list of first quarter comparisons, please see the attached file titled FLS-TX RESIDENTIAL FORECLOSURE POSTINGS 2009-1Q.
About the Company:
For information about the company, please visit us on the Web at FLSonline.com and/or see the attached file.
Contact Information:
For questions, foreclosure insight, supplementary data, or additional quotes, please do not hesitate to contact either of the following:
Mr. George Roddy, Sr., President of Foreclosure Listing Service, Inc. by calling 972-250-0993 or
Bonnie Brown, Vice-President of Foreclosure Listing Service, Inc. by calling 940-367-1070.
A link has been provided to both of their email addresses.
###