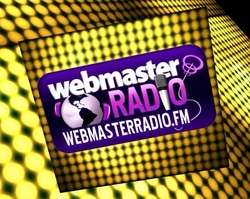 Fort Lauderdale, FL (PRWEB) February 18, 2009
Cell phones and mobile computing devices are set to become one of the primary gateways to the Internet over the next two years. WebmasterRadio.FM presents a new show addressing the rapidly growing mobile Internet market, Mobile Presence, premiering Wednesday February 18 at 1 p.m. Eastern Time.
Hosted by noted mobile marketing thought leaders Cindy Krum, Jordan Kasteler and Kim Dushinski, Mobile Presence takes a rounded and expert look at one of the fastest growing segments in online and digital marketing.
Listeners will learn how to design web documents for mobile and how to best deploy advertising for mobile computing devices. For webmasters, designers and advertisers, learning how to use the mobile Internet is becoming increasingly important. Mobile ad-spend is increasing year over year with an anticipated surge in 2009 and 2010.
"We will focus on mobile SEO and development, and also cover SMS and mobile email strategies," said Cindy Krum of RankMobile.com. "Mobile Presence will look at how mobile fits into the marketing mix. Mobile isn't meant to stand on its own, so we will discuss how it can be most effectively integrated into your existing marketing campaigns."
The program airs every Wednesday at 1 pm Eastern Time and on demand inside the Internet Marketing Channel at http://www.WebmasterRadio.FM.
About WebmasterRadio.FM
WebmasterRadio.FM lifts the "veiled curtain" of the Internet, bringing the business community together through an interactive radio network. Its listeners are a global group, comprised of everyone from corporate executives and decision makers to small and mid-sized businesses and individual entrepreneurs. WebmasterRadio.FM's stellar line-up of radio programming includes "CoverStory" with Jiyan Wei of PRWeb, WebmasterRadio.FM's official newswire; "The Hook with Katie Kempner" with Katie Kempner, vice president of Crispin Porter + Bogusky; "SEM Synergy" with Search Engine Marketing Industry Leader Bruce Clay and more. To tune into WebmasterRadio.FM's live content or check out the show lineup, please visit http://www.WebmasterRadio.FM.
About Cindy Krum
Cindy Krum is the founder of Rank-Mobile. She also writes for industry publications, and has been published in Website Magazine, Advertising & Marketing Review, Search Engine Land, ODG Intelligence, and quoted by many respected publications including PC World, Internet Retailer, TechWorld, Direct Magazine and Search Marketing Standard. Cindy also currently serves as the co-chair of the SEMPO Emerging Technologies Mobile Web Task Force, and is an active member of the search community. Cindy is passionate about bringing creative online marketing solutions to clients, and working with clients to develop high level mobile and international marketing strategies.
About Jordan Kasteler
Jordan Kasteler is a seasoned professional and an SEO consultant specializing in Search Engine Optimization (SEO), Social Media Marketing, and all aspects of Internet Marketing. He is available for SEO consulting and full-service Internet marketing through his company Search & Social.
About Kim Dushinski
As an advocate for smart, effective mobile marketing Kim Dushinski leads workshops and speaks internationally about how to profit with mobile. In 2008 she was a System Seminar faculty member and received rave reviews. Her book, The Mobile Marketing Handbook: A Step-by-Step Guide to Creating Dynamic Mobile Marketing Campaigns will be published in November 2008. People around the world are launching mobile marketing campaigns using her unique Mobile Marketing Launch Kit. She reviews mobile websites at MobileMarketingWatch.com and has been published in publications such as Search Marketing Standard. Kim is the founder of MobileMarketingProfits.
Media Contact:
Brandy Shapiro-Babin
954-309-5578
###