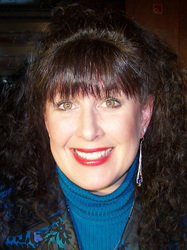 Minneapolis, MN (PRWEB) February 19, 2009
Veteran legal marketing coach and consultant, Terrie Wheeler, MBC, has launched the Esq Coach Blog, written for small law firms and solo practitioners. The Esq Coach Blog is a natural outgrowth of Wheeler's dynamic, interactive online tool, MarketYourLawPractice.com. Some of Wheeler's most recent blog posts include "Lost Clients, Reduced Legal Budgets. Don't Panic--Talk to Your Clients!," "Social Networking: Tips for Lawyers Who Want to Try It!," and "Are Your Legal Services 'Must Have' With Clients?."
Wheeler has been helping lawyers attract new clients for over 24 years. She spent 12 years in three large law firms as a marketing director, and in 1996, started Professional Services Marketing, Inc. (PSM) to help professional service firms develop targeted strategies to grow their practices. In 2007, Wheeler created and launched MarketYourLawPractice.com,, an innovative Web-based tool for lawyers which replicates her individual marketing coaching process. Developed around ethical marketing best practices for lawyers, MarketYourLawPractice.com provides marketing assessments, planning tools, and implementation resources, tip sheets and a comprehensive process designed to let lawyers use the site independently. MarketYourLawPractice also includes Your Virtual Marketing Coach; a feature that allows the user to interact electronically with legal marketing experts to have their questions answered. Users can even upload documents for review and comment by their Virtual Marketing Coach.
Wheeler is a frequent author and speaker on topics related to marketing best practices for lawyers. Recent media coverage includes "Marketing Your Law Practice: Effective Strategies for Growth" for the American Bar Association's Business Law Today, "Ethically Marketing Your Law Practice: The Rules Related to Marketing in Connecticut" for Connecticut Lawyer, and "Low Cost, High Impact Strategies--Even If You Only Have Five Minutes" for the American Bar Association's Law Practice Today. She holds a master's degree in business (MBC) from the University of St. Thomas, St. Paul, Minnesota. For more information visit Wheeler's Esq Coach Blog, MarketYourLawPractic.com, or Professional Services Marketing, Inc.
###