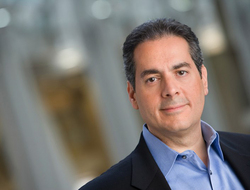 Independent Consulting Bill Rates: Figuring Out What To Charge
Herndon, VA (PRWEB) February 18, 2009
MBO Partners, the leading business operations platform for independent consultants and freelancers, will offer a complimentary online seminar covering bill rate strategies for independent contractors and consultants this February 25. "Independent Consulting Bill Rates: Figuring Out What To Charge," presented by MBO Partners President & CEO Gene Zaino, will be a practical and interactive learning session exploring one of the most important aspects of starting and running your own consulting business.
Zaino, a CPA and noted expert on independent consulting, will explain traditional bill rate strategies and also present some innovative approaches, including a new calculation method for determining minimum and target bill rates.
Topics will include:

Bill rates versus pay rates - understanding overhead, utilization, and what's in a rate
Value based billing, hybrid or blended rates, fixed price, success-based fees, contingency, retainers, and hourly bill rate models
Pricing strategies that keep you competitive in an economic downturn
Register for Consulting Rate Strategies: Figuring Out What To Charge
"Whether you're already operating as an independent consultant, or just thinking about going freelance, your bill rate strategy is one of the most important components of your business plan," says Zaino. "During this economic downturn, it's more critical than ever to accurately value your services and know for certain exactly how low you can go if necessary. In addition to the conventional wisdom, we will also explore new pricing approaches that put more at risk up front for you, and help clients get started quickly."
About MBO Partners:
Since 1986, MBO Partners has been making it easy for independent consultants and their clients to work together. With their Portable Employer of Record™ service, powered by the MyBizOffice ® system, MBO Partners is the preferred alternative to self-incorporation for consultants, freelancers, and independent contractors. Through MBO, independent professionals get the convenience of outsourced billing and collections, big company group benefits, business insurance like E&O and General Liability, simplified tax and expense reporting, and the ease of portable W-2 status.
MBO Partners is also an industry thought leader in contingent workforce management, specializing in meeting the unique needs of businesses using independent contractors and consultants. For organizations that engage contract talent, MBO Partners is the preferred provider of consolidated contractor payrolling, 1099 risk mitigation, and independent contractor compliance solutions. MBO Partners
###