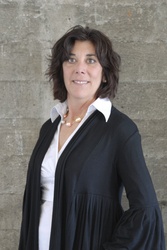 We doubled the number of employees in Boston just since October and expect tremendous growth in 2009, specifically in the area of product management and company oversight. Boston provides a strategic location geographically with access to skilled technology workers that will ensure we're able to meet the demand we're currently projecting
Boston, MA (PRWEB) February 19, 2009
Orion Health Inc., http://www.orionhealth.com a leading provider of clinical workflow and integration technology for the healthcare sector is pleased to announce the appointment of Stacey M. Cannon as its chief legal counsel for the company's global operations. Cannon joins Orion Health's growing Boston office as part of the company's focus on serving expanding eHealth markets in North America, Europe, Middle East and Africa (EMEA).
Orion Health Vice President Operations, Eric Demers says the Boston office has seen strong growth since its opening in mid-2008 due to an increased interest in health data integration and Electronic Health Record (EHR) efforts.
"We doubled the number of employees in Boston just since October and expect tremendous growth in 2009, specifically in the area of product management and company oversight. Boston provides a strategic location geographically with access to skilled technology workers that will ensure we're able to meet the demand we're currently projecting," Demers continues.
Paul Viskovich, Orion Health's President of North America and EMEA says the appointment of Stacey Cannon is a strategic step in developing Orion's senior leadership worldwide.
"Growing the capability and support staff in Boston gives us the opportunity to improve our service and responsiveness to the increasing community of customers in both North American and EMEA. These markets are rapidly investing in health data integration, eHealth and EHRs and need ready access to the knowledge Orion Health provides from years of specializing in clinical integration projects."
With more than 18 years experience as domestic and international general counsel, Cannon brings a wealth of experience, in both large multinational corporations, and small start-ups. Cannon will lead North American and EMEA legal and transactional efforts and will interact daily with Orion Health's parent, Orion Health Systems International Limited, based in New Zealand.
With a proven track record of effective legal representation as a key participant in United States and international executive teams, Cannon brings to Orion strong analytical skills with significant, varied corporate transactional experience. In addition, she is skilled in dealing with fundamental business issues including revenue recognition, operations and worldwide strategic corporate policy initiatives.
About Orion Health
Orion Health's easy-to-use solutions and applications improve patient care and clinical decision making by providing integrated health data in a single, unified view. By enhancing existing healthcare information systems, Orion Health's Rhapsody integration engine http://www.orionhealth.com/rhapsody/, Concerto physician portal http://www.orionheath.com/concerto/, and workflow solutions provide healthcare workers with easy access to patient data and trends, and reduce errors and omissions by streamlining information transfer.
Worldwide, Orion Health is implementing health information communities involving over 35 million patients with tens of thousands of active users including Maine's HealthInfoNet and the Vermont Health Information Exchange. Orion Health's partners include leading health system integrators and IT vendors such as Accenture, IBM, Oracle Corporation, Sierra Systems and others. Orion Health has more than 1,000 clients around the world, including Lahey Clinic, Texas State Department of Health, UCLA Medical Center, and U.S. Centers for Disease Control and Prevention (CDC). More information can be found at http://www.orionhealth.com
For More Information:
Kelly Weinstein
North America Marketing Manager, Orion Health
310 526 4032
For More information (Press Only):
Tamarie Johnson
TNT Communication
503-345-9257
###