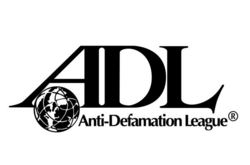 Especially in the context of your vision of an expanded, better-funded faith-based initiative, we are deeply troubled by the prospect that taxpayer money will likely fund religious discrimination in employment decisions involving the people who deliver faith-based social services
New York, NY (Vocus) February 18, 2009
The Anti-Defamation League (ADL) today expressed concern that President Barack Obama's February 5 executive order on faith-based partnerships lacks 'critical constitutional safeguards' to prevent religious discrimination and unwanted proselytizing.
In a letter to the President, the League also criticized the proposed case-by-case review by the Justice Department, calling it insufficient because "this approach misses the opportunity for prophylactic guidance and presidential leadership against employment discrimination by faith-based grant recipients."
"Especially in the context of your vision of an expanded, better-funded faith-based initiative, we are deeply troubled by the prospect that taxpayer money will likely fund religious discrimination in employment decisions involving the people who deliver faith-based social services," wrote Glen S. Lewy, ADL National Chair and Abraham H. Foxman, ADL National Director.
"During the campaign, you stated that the Bush Administration faith-based initiative lacked essential safeguards against proselytizing and discrimination. Yet, the failure to establish new standards by which the Justice Department will judge whether an organization is entitled to an exemption to the religious nondiscrimination laws means that the old, inadequate safeguards remain the legal standards."
In its letter ADL urged the White House Office of Faith Based and Neighborhood Partnerships to consider a series of safeguards to ensure full compliance with separation of church and state and to provide a full accounting of the disbursement of government funds for religious organizations.
Editors Note: The full text of the League's letter to President Obama and more information about the faith-based initiative is available on the League's web site at http://www.adl.org/
The Anti-Defamation League, founded in 1913, is the world's leading organization fighting anti-Semitism through programs and services that counteract hatred, prejudice and bigotry.
Contact:
Myrna Shinbaum (212) 885-7747
Todd Gutnick (212) 885-7755
adlmedia(at)adl.org
###