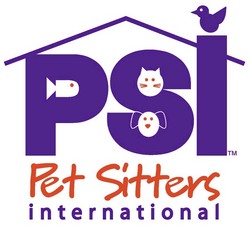 I am honored to be recognized by our clients and industry professionals from across the USA for the hard work and dedication to excellence my staff and I put forth every single day
King, NC, (Vocus) February 20, 2009
America's on-going love affair with pets is at an all-time high, but pet owners' love affair with their pet sitters comes in at a close second! Pet Sitters International (PSI) was bombarded with nominations for its 2008 Pet Sitter of the Year™ award. Standing out from the crowd, however, was Robert Nager of Needham, MA, who was named 2008 Pet Sitter of the Year™ last night during the opening ceremony of PSI's annual conference in Orlando, FL.
The Pet Sitter of the Year award, sponsored by Business Insurers of the Carolinas, was created by PSI in 1995 and is considered the professional pet-sitting industry's highest honor.
"I am honored to be recognized by our clients and industry professionals from across the USA for the hard work and dedication to excellence my staff and I put forth every single day," says Robert. "We love what we do and apparently it shows!"
A lifelong resident of the Boston area, Robert Nager walked away from a sales and business development career to found a full-service pet care company, Decadent Dog, in 2002. Since joining Pet Sitters International that same year, Robert has been actively involved in both the association and his local community.
In addition to his PSI affiliation, Robert is certified in first aid and CPR for pets. His pet-sitting service is fully insured and bonded and is a Better Business Bureau accredited business.
In all, more than 80 pet sitters were nominated by pet owners for this industry honor. The selection committee was comprised of David Pearsall of Business Insurers of the Carolinas, Jennifer Miler, PSI's 2007 Pet Sitter of the Year and selected PSI staff members.
"Robert's overall commitment to excellence in every aspect of his business made him stand out from the pack," says PSI president Patti Moran. "He exemplifies what a professional pet sitter should be and is a leader in this growing industry."
Other top finalists for the 2008 award include:

Lynn Doyle Aubrey, Errol Pet Sitting, Apopka, FL
Linda Gonzalez, Hug-a-Dog Pet Care, Coral Gables, FL
Linda Hackett, Have Pet-Can travel, Goodlettsville, TN
Kimberly Roberts, Pet Buddies, Tustin, CA
To locate a PSI member pet sitter in your area or for more information about pet sitting as a profession, visit PSI's Web site at http://www.petsit.com or call (336) 983-9222, ext. 1.
About Pet Sitters International
Established in 1994, Pet Sitters International (PSI) is the world's largest educational association for professional pet sitters, representing more than 8,000 independent professional pet-sitting businesses in the United States, Canada and abroad. PSI provides members with access to affordable bonding and liability insurance and educational resources such as PSI's Accreditation Program, The Pet Sitter's WORLD magazine and PSI's annual Quest convention. PSI provides pet owners with The Pet Owner's WORLD magazine and thepetsitBlog.com. For more information, visit http://www.petsit.com, home of the Official Pet Sitter Locator™ or visit the PSIStoreOnline to select from more than 2,000 pet sitter and pet owner products.
###