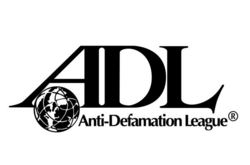 New York, NY (Vocus) February 19, 2009
The Anti-Defamation League (ADL) today welcomed the decision of the United Arab Emirates to issue a visa to Israeli tennis player Andy Ram so that he may participate in a tournament next week in Dubai.
Abraham H. Foxman, ADL National Director, issued the following statement:
"We are encouraged by the decision of the United Arab Emirates to issue a visa to Israeli Andy Ram so that he may compete in a tennis tournament in Dubai. It is a significant acknowledgement that sports should remain non-political, and reinforces the importance of respecting international commitments.
In granting the decision to issue a special entry permit 'in line with the UAE's commitment to a policy of permitting any individual to take part in international sports, cultural and economic events or activities being held in the country,' we hope this will now open the door for others from Israel - be they athletes, academics, business, medical or other professionals - to receive entry visas and to participate with their colleagues in important events in the Emirates. We see this approach as consistent with the signs of openness we expect from the leadership of the UAE."
About the Anti-Defamation League
Anti-Defamation League, founded in 1913, is the world's leading organization fighting anti-Semitism through programs and services that counteract hatred, prejudice and bigotry. Visit http://www.adl.org.
###