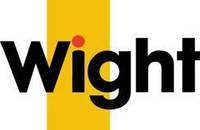 These projects were a team effort and we share this recognition with our clients and partners.
(Vocus) February 19, 2009
Darien, IL - Wight & Company, a leader in integrated architecture, engineering and construction solutions for the built environment, recently won two awards from the American Council of Engineering Companies (ACEC) of Illinois at the 38th Annual Engineering Excellence Awards Competition held at the Drake Hotel in Chicago on Feb. 12. The competition recognizes outstanding projects designed by private practice engineering firms from the State of Illinois.
"It's gratifying to be acknowledged for our high quality work in engineering," said Mark T. Wight, Chairman and Chief Executive Officer. "These projects were a team effort and we share this recognition with our clients and partners."
The two Wight projects that received honors were:
Army Trail Road, Rubberized Asphalt ("Green Pavement") Pilot Project
ACEC Illinois, Engineering Excellence Award - Special Achievement
Wight provided construction phase engineering services to the DuPage County Division of Transportation (DOT) for the 2008 North and Central Region Pavement Maintenance Program, which included a "Green Pavement" pilot project. This involved resurfacing half of the project conventionally with N70 surface course, and the other half, about 3,600 feet, with Ground Tire Rubber (GTR) modified surface course with the intent of comparing the performances of the two surfaces.
Elmhurst College, West Hall
ACEC Illinois, Engineering Excellence Award - Merit Award for sustainable site design
Wight's sustainable design focused on stormwater management and included a permeable parking lot (which can hold a 100-year storm event below its surface), bioswales, rain gardens, rainwater harvesting, and native landscapes to decentralize stormwater management. The project also was designed to reduce the urban "heat island" effect and light pollution; utilize low toxin emitting materials; capitalize on daylight and natural ventilation; incorporate recycled material; and use solar/thermal energy to heat water. It is pursuing LEED Silver certification from the USGBC.
About Wight & Company
Wight & Company is a leader in integrated solutions for the built environment. Its professional staff of more than 150 specialists has been providing clients with architecture and engineering services since 1939, and design-build and construction management services for more than a decade. As the architect for one of the first LEED certified buildings in the country, the first LEED certified school in Illinois, and one of a handful of LEED Platinum buildings in the nation, Wight is committed to green design and construction principles. Wight currently has eight LEED Certified projects including silver, gold and platinum designations, and 14 others in the registration and review processes. It maintains offices in downtown Chicago, Darien, Ill., and South Bend, Ind. For more information, visit http://www.wightco.com.
Contact: Peter Duckler
312/423-4930
###