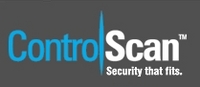 Steve's work ethic and ability to provide leadership in many areas will help ControlScan capitalize on its momentum in a period of accelerated growth and beyond.
Atlanta, GA (PRWEB) February 22, 2009
ControlScan, Inc. (controlscan.com), the leading provider of PCI compliance and security solutions exclusively focused on small merchants, today announced that Steve Robb has joined the ControlScan executive team serving as vice president of operations.
Over the course of a year, ControlScan has built a seasoned management team to help take the company to the next level, providing PCI compliance and security solutions for small e-commerce and retail merchants. Robb is a solid addition to the team with 20 years of experience working for growing technology companies in a variety of senior roles within marketing, customer service and support, product management and development, and professional services. As vice president of operations, Robb will utilize his broad base of experience to build efficiency and quality into the company's core business processes and technologies as ControlScan continues to grow and expand.
Robb said that one of the reasons he was attracted to the PCI compliance and security solutions provider was the company's focus on serving small merchants, which represent a large and growing market that continues to be underserved. "Security and financial services are huge, competitive industries, but ControlScan is laser-focused on providing PCI compliance solutions designed especially for the needs of the segment they want to lead, which is critical to success," said Robb.
Another top draw for Robb was ControlScan's people and culture. "I felt the energy and enthusiasm the moment I walked through the door," said Robb. "The team believes in the mission, has worked hard over the last several years to build a strong foundation, and possesses the drive required to be the leader in its market."
Just prior to ControlScan, Robb led the software development operations of over 30 different product groups for Infor Global Solutions, a $2.2 billion acquirer and consolidator of business software applications. In a subsequent role at Infor, he led all operational aspects of the company's inside sales functions, whose revenues grew over 425% in a six-month period.
Robb joins the company as ControlScan is enjoying its highest rate of customer acquisition in its 3-year history. "I am excited that Steve has joined our team," said Joan Herbig, chief executive officer, ControlScan. "Steve's work ethic and ability to provide leadership in many areas will help ControlScan capitalize on its momentum in a period of accelerated growth and beyond."
About the PCI Compliance Provider, ControlScan:
Headquartered in Atlanta, Georgia, ControlScan is the leading provider of Payment Card Industry (PCI) compliance and security solutions designed exclusively for small merchants, which make up 98% of all merchants. ControlScan provides easy-to-use Web-based security solutions and a personal level of service that make it easy and cost-effective for these businesses to analyze, remediate and validate compliance. The company's core offerings are complemented by a number of value-added products that help merchants maintain a high security posture and market their achievements to shoppers, most notably Breach Protection insurance and Verified Secure security seals. ControlScan is the solution of choice for small merchants and acquirers because it offers security solutions that are built specifically with the small merchant in mind, a personal level of service and the best results. Acquirers and other merchant service providers rely on ControlScan to manage PCI compliance programs for their entire merchant portfolios to ensure maximum compliance rates. For more information about ControlScan call Heather Varian Foster at 1-800-825-3301 or visit controlscan.com.
###