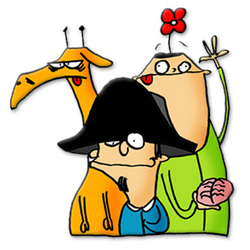 Evanston, IL (PRWEB) February 25, 2009
With the economy in its current recession mode, American families are looking for ways to cut back on spending. Things like private lessons and supplemental enrichment activities for the kids are being trimmed from the family budget. Increasingly, parents are being forced to seek out low-cost ways to keep children entertained and learning at the same time. The new buzz word for that is "edu-tainment," and KidzClix.net delivers just that.
Learning + Fun
This new website has brought the fun back into learning. KidzClix.net promises to keep children ages 7-12 "edu-tained" with a variety of new activities and creative projects such as kids' cooking tutorials, math and science games, chess, Sudoku, and much more. The subscription-based online magazine publishes two new issues per month, keeping boredom far away and giving kids a constant stream of new ideas to look forward to. Parents and children alike will be excited to log onto the site and find over 30 new activities per month, including extension projects for kids and their families to try out at home with simple materials. These activities are designed by experts in the teaching and academic field, including recipients of the prestigious Golden Apple Award. Plus, they are kid-tested to ensure top-notch fun.
Members can also submit original artwork, recipes and project ideas to KidzClix.net, giving children a feeling of accomplishment and pride. It's a tremendous resource for homeschoolers, providing a constant stream of creative activities to do at home and an opportunity to share their accomplishments with others. Brothers and sisters will have fun figuring out puzzles and brain teasers together on a Friday evening, while also testing their math and science skills. All of this is offered in a readable format, complete with colorful characters and kid-friendly features. Parents will enjoy reading the comments by educators and experts in the field. Plus, KidzClix.net offers more information and activities than a traditional subscription to a kids' magazine--print or online.
Low-Cost Entertainment
Kids can enjoy a 30-day free Guest Pass offered by the folks at KidzClix to give families a taste of the online magazine prior to committing to a subscription. During their free trial period, they will have access to nearly 100 activities, such as chess, making a shaving cream tower or trying their hand at a step-by-step empanada recipe. Cost for a subscription to KidzClix.net is an affordable $6.95 per month, with deep discounts for 3, 6 and 12 month subscriptions. By comparison, an evening at the cinema for a family of four can cost as much as $50 if you add in popcorn and soda. And, most likely, the kids won't walk away with an increased knowledge of fractions or reading comprehension.
Best of all, KidzClix.net can be enjoyed right in the privacy and safety of your own home. And unlike many free kid's websites with pop-up ads that can steer children to inappropriate or adult material, KidzClix.net promises to keep advertisers out of its members-only site. Subscriptions can be purchased directly online at KidzClix.net. Gift certificates are available by calling toll free at 1-888-899-4583.
###