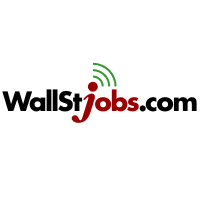 For years, women have railed against pay inequity--female workers typically earn 80 cents for every dollar earned by their male counterparts, working fewer hours and getting fewer benefits
New York, NY (PRWEB) February 24, 2009
While headlines tout the latest 7.6 percent unemployment rate as the highest since 1992, that number does not tell the whole story. Since the recession began in December 2007, jobless rates for men rose from 4.4 percent to 7.6 percent. However, the number of unemployed women has only risen to 6.2 percent. Robert Graber, founder and CEO of WallStJobs.com, an online career site dedicated to the banking and brokerage community, thinks this is no accident.
"For years, women have railed against pay inequity--female workers typically earn 80 cents for every dollar earned by their male counterparts, working fewer hours and getting fewer benefits," says Graber. "That discrepancy may work to their advantage in job retention now, as women are keeping their jobs at a much higher rate than men because they are less expensive."
While Graber says it may seem counterintuitive to think of unequal pay and benefits as a positive, he has a longer-term vision. As 82 percent of the pink slips being handed out go to men and women remain in the workforce at their highest levels in history, now making up nearly half of all workers, the talent pipelines at many companies will be skewed female. Graber believes that will give more women the opportunities to assume top posts at financial institutions, as well as in fields ranging from health care to consumer products, and even in politics, ultimately leveling the compensation fields, regardless of the worker's gender.
"We're witnessing the start of a new era of change, of equality, and of accountability. As women weather this economic storm as a result of previous slights in compensation and power, the 'men's clubs' of certain industries, including Wall Street, will be replaced with networks of powerful women who have succeeded in spite of dire economic circumstances," says Graber.
About WallStJobs.com
WallStJobs.com is the premier recruiting source exclusively for financial service professionals and is a member of the Jobosaurus family of uniquely specialized recruiting sites.
This press release was distributed through eMediawire by Human Resources Marketer (HR Marketer: http://www.HRmarketer.com) on behalf of the company listed above.
# # #