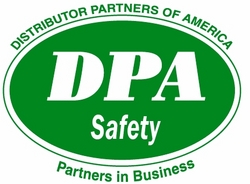 DPA has been putting on these types of shows in the Janitorial/Sanitary Industry for quite some time now
Cincinnati, OH (PRWEB) February 22, 2009
Distributor Partners of America (DPA) is hosting the inaugural Buying and Networking Conference at the upscale Loews Ventana Canyon Resort and Spa in Tucson on March 1-3, 2009.
The unique "Safety Summit" brings preferred DPA Members and some of the Safety Industry's most trusted suppliers together. The conference provides safety distributors with access to key safety products suppliers, and gives suppliers exposure to a target market.
The impressive list of DPA Safety suppliers include MCR Safety, West Chester Holdings, Bradley Corporation, The Andersen Company, Tingley Rubber and National Marker Company. Some of the distributors slated to attend are Marshal Safety (Evansville, IN), Sentry Safety (Peoria, IL), Parker Industrial Safety (Avilla, IN) and Miller Safety (New Kensington, PA).
"Unlike other trade shows, DPA's 'Blazing a New Trail' has scheduled 'rotations' where safety products distributors and suppliers meet one-on-one for approximately 15 minutes," said Zac Haines, Executive Director of DPA. "Suppliers exhibit behind their tabletop booth, and after 15 minutes are up, each DPA member rotates to the next booth in their rotation order. You really accomplish a lot by the time the conference is over."
Distributors will get a chance to discuss the latest safety products with manufacturers, including the latest environmentally sound "green" products.
"DPA realizes the importance of the green initiative and we seek out manufacturers of products that are environmentally friendly and green certified," added Haines. "There is an increasing demand for these products in the market as people become more conscious and aware of how their choices might impact the future generations to come."
DPA, http://www.dpasafety.com, is a member-driven buying and marketing organization comprised of close-knit, high volume, independent distributors in the Safety Equipment and Clothing industries. DPA members enjoy special pricing, procurement programs, and promotional offers from DPA's preferred partner suppliers.
DPA joined forces with Panda Group, http://www.pandagrp.com, two years ago to build the premier Safety and Janitorial Buyers Group, and Panda has been responsible for building vendor alliance programs and inviting safety distributors into the group. Panda has created a massive library of Safety Content, and is a leader in Safety Marketing, Safety Products Catalog production, and Safety Ecommerce Sites solutions. Suppliers attending the event get the opportunity to learn about valuable safety marketing strategies from presentations facilitated by Kellie Hoffmeister, the Business Development Manager for DPA and founder of Panda Group.
"DPA has been putting on these types of shows in the Janitorial/Sanitary Industry for quite some time now," explained Haines. "With the tremendous growth of the safety group, hosting a safety buying and networking conference was both inevitable and essential. The DPA Safety Products Show from March 1-3 precedes the DPA JanSan Show on March 4-7, so this will be one big week of business and networking as far as our members are concerned."
For more information about the conference or potential DPA membership call 800-652-7826, or email Zac Haines, or Kellie Hoffmeister.
# # #