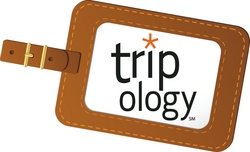 These three experienced customer-centric professionals exemplify the high quality team that we are building
New York, NY (PRWEB) February 23, 2009
Tripology, the leading online travel referral service, has added two more industry specialists, Men Gorleku and Daniel Radom, to its expanding team, and has promoted Chase Bryan to the role of Business Development Manager.
"These three experienced customer-centric professionals exemplify the high quality team that we are building," said Veronique Deblois, Vice President of Travel Trade Sales and Marketing for Tripology. "Their travel industry knowledge makes them great assets not only to our company, but also to traditional and home-based travel agents registered as Tripologists. They will significantly enhance our existing efforts to remain the number one lead generation choice throughout the industry."
In his newly created role of Business Development Manager, Chase Bryan will support Veronique Deblois to further develop and maintain business relationships with Tripology's national accounts and consortia. In addition, he will oversee a team of relationship managers.
"We will continue to benefit tremendously from Chase's expertise and leadership - he has proven to be an asset to Tripology with its goal of providing exemplary service and support to travel specialists," said Deblois. "Further, he recognizes the importance of creating a positive experience for our partners and customers. We are very pleased to have him take on this expanded role."
Men Gorleku and Daniel Radom are the company's newest relationship managers. They will be responsible for executing the day-to-day customer relations activities and providing training and operations support to the company's more than 10,000 registered travel specialists.
Gorleku joins the Tripology family from Ovation Travel Group where he was responsible for consumer relations, account management and corporate accounts. Radom comes to Tripology from the Loews Group of Hotels, having most recently served as Sales and Marketing coordinator for the company's New York property.
"Our expanded team and the broad-based talents of these individuals ensure more customer focus and stronger partnerships," explained Deblois. "Coupling our capabilities with these experienced pros promotes ongoing success for Tripology, its registered travel specialists and consumer travelers."
Tripology provides the best of both worlds for travelers and travel professionals. For travelers, Tripology combines a content-rich online experience with access to travel professionals for the personal attention and service they seek. For travel specialists, Tripology is the most cost-effective way to get qualified travel leads. It enables agents to harness the immense reach of the Web, then work one-on-one with prospective clients to cultivate a customer for life.
For additional information about Tripology, visit Tripology.com. Travel Specialists can access the company's dedicated agent website at Tripology.com/agent for information on how to become a registered Tripologist.
About Tripology:
Tripology is an online travel referral service focused on connecting travelers with qualified and customer-rated travel specialists. Available at no cost to consumers, Tripology utilizes proprietary technology to match traveler requests with travel professionals. The company has received and processed more than 65,000 consumer trip requests since Tripology.com launched in June 2007. Based in New York, NY, Tripology offers travelers the best of both worlds, combining a content-rich online experience with access to knowledgeable travel specialists in their desired destination or type of travel for the personal attention and service they seek. Tripology is a privately held corporation based in New York, NY. Its principal investor is Ascend Venture Group. For more information, visit Tripology.com.
MEDIA CONTACTS:
Marlene Oliver, NJC Communications
(305) 491-0512, moliver (at) njccorp.com
Mayra Etayo, NJC Communications
(305) 505-7089, metayo (at) njccorp.com
###