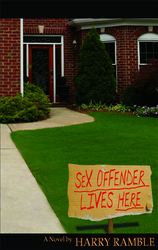 $10,000 on Brendan Sokaluk's head.
Middletown, NJ (PRWEB) February 25, 2009
In 1994, when the first "Megan's Law" mandated the creation of a publicly accessible database for the tracking of convicted sex felons, the world was a very different place. There was no Google, no Facebook, no massive global interlinkage of RSS feeds and Twitter updates. In short, it wasn't possible to whip up an angry mob of tens or even hundreds of thousands of people in mere moments.
Now all it takes is a few key taps. When an anonymous man was charged with setting wildfires that killed as many as 200 people in southern Australia, various media swiftly identified the alleged arson via his social-networking profile. Within hours, 4,000 people had joined a Facebook group named "Brendan Sokaluk, the Victorian Bushfires Arsonist, must burn in hell." Many thousands more posted threatening messages, while another group placed "$10,000 on Brendan Sokaluk's head." While his guilt or innocence, and his intentions, if any, are still to be determined, Sokaluk is being held by Australian authorities in a secret location, for his own safety.
Sex offenders are familiar with Sokaluk's plight. (Indeed, Sokaluk has also been charged with possessing child pornography.) Recently three teenage boys in Greensburg, PA were charged with possession of child pornography after friends of theirs, girls 14 and 15 years of age, sent them nude cellphone snapshots of themselves. This incident, part of a new phenomenon called "sexting," is greatly widening the scope and impact of current sex offender legislation. In this case, each teen faced the very real possibility of being branded sex offenders for life. Registered sex offender status has entirely predictable consequences on employability and quality of life, while incidents of stalking and vigilantism against registered sex felons have become increasingly commonplace in recent years.
It was exactly this highly charged atmosphere surrounding sex offender monitoring and punishment that intrigued Harry Ramble as he set out to write a different kind of sex offender thriller. That novel, Sex Offender Lives Here, now available from Ebb Press, has elicited strong--even angry--responses from readers.
"When people find out what Sex Offender Lives Here is about, usually the first thing they say is, well, who cares what happens to sex offenders? They've got it coming, right?" Ramble says. "People are conditioned to accept a single approach to the issue. For the most part, it's "Silence of the Lambs" stuff. Unspeakable evil. Sociopathic killing machines.
"Sometimes it seems there's a complete disconnect between the reality of who and what sex offenders are, and what we'd like them to be. We don't like to hear about shades of gray when it comes to something as viscerally disturbing as sex crimes. We want perpetrators to be irretrievably evil and we want to protect the children. We lock criminals up for a while and then we return them to society with big targets on their backs. Now don't get me wrong, some people should be targeted, identified, monitored. Some people are evil. But the system is so inflexible and one-size-fits-all."
Sex Offender Lives Here is a fictional account of a husband and father who is charged with a series of terrible crimes in the course of a hostile child custody case. Even as the father fights for possession of his son, his situation is publicized, resulting in unrest in his community. Soon activists, ideologues, and vigilantes on both sides of a cultural divide join the fray. With unnerving swiftness, the father finds himself at ground zero in a pitched battle between an agitated, frightened citizenry and a shadowy underground of deviants and criminals. Finally, the disappearance of a local 10-year-old girl triggers a final, deadly escalation of violence.
"The initial idea for Sex Offender Lives Here came from a story I read a few years ago," Harry Ramble says. "A 20-year-old dishwasher from Canada used the sex-registry system to track down and kill convicted felons in Maine. He killed two people. One was a 57-year-old man who had been convicted of assaulting and raping a child younger than 14 years old. The second was a 24-year-old man who had been convicted, when he was 19, of having sex with his girlfriend who, at the time, had been two weeks short of her 16th birthday. They were both sex offenders and they were both registered by name, address, and photo. The killer was found in possession of the addresses of 32 more sex offenders. You can talk all you want about who's got what coming, but this is the world we live in now. There's an inequity there.
"It's ironic," Ramble continues, "but there's a very peripheral character in the novel, a stereotypical sex fiend who exists outside the narrative and is kind of influencing public opinion around some of the main characters. And I can't tell you how many people say to me, why don't you write a book about that guy? Heck, they say, I'd read that. That fiend, a kind of supernatural fiend called the Balloon Man, represents how we like to think about sex felons."
Sex Offender Lives Here doesn't offer any solutions to the inequities in the sex offender registry system. Indeed, If anything, it represents a first tentative--and fictional--effort to arrive at a new way of speaking about the issues involved.
"I'm not an expert," Ramble says. "I'm a novelist. But it doesn't take an expert to recognize that we don't really have a coherent way of thinking or talking about sex offenses. I was listening to the radio the other day and the Attorney General of Connecticut was talking about sex offenders trolling social networks for kids. MySpace had just banned 90,000 registered sex offenders from its network.
"And the Attorney General said that for every identified sex offender, there could very well be hundreds of others out there right now, using fake names. And I'm thinking to myself, okay, say by 'hundreds' he means two hundred. That's 18 million sex offenders. And no one questioned this assertion. But I'm thinking, is that what he really means? If there are 18 million sex offenders out there, then what exactly is a sex offender?"
Interested readers can find more information at ebbpress.com, Amazon, Barnes & Noble, and other reputable booksellers.
###