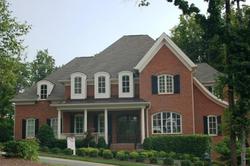 Of course, everyone wants to know what the real estate market is going to do in 2009
Brentwood, TN (PRWEB) February 25, 2009
Values of homes in Brentwood TN(Williamson County) and Nashville TN (Davidson County) have been fairly steady compared with many other parts of the country. Zillow.com reports that Brentwood homes decreased 3.7% in the fourth quarter of 2008 compared to the fourth quarter of 2007. Nationally, home values decreased 11.6% during this same time.
According to the Williamson Country Association of Realtors, sales for January, 2009 saw a decline of about 26% in Williamson County compared to January, 2008. While that's not good news for real estate agents, the numbers aren't quite so bad for home-owners. The median price for residential homes in Williamson County (which includes homes in Brentwood TN and homes in Franklin TN) was $395,000 in 2007. For 2008, the residential median price was down to $365,000, representing an 8% decline.
The condo market, on the other hand, seems to be looking up slightly. The median price of condos in Williamson County (which includes Brentwood TN condos and Franklin TN Condos), was $220,000 in January 2009, while the median price was $174,308 a year ago.
"Of course, one month is only a snapshot so you can't read too much into those numbers," said Jeff Fulmer, a Realtor who specializes in Brentwood and Franklin homes and condos. "However, it is an encouraging sign."
The condominium market seems to be holding up well in Nashville as well. According to the Greater Nashville Association of Realtors, the 2008 median price for condominium Nashville TN was $165,000. This compares favorably to the median price of $158,890 for last year. During January of 2008, the median price for residential homes in Nashville (Davidson County) was $179,900 compared to $165,000 in January, 2008.
"Of course, everyone wants to know what the real estate market is going to do in 2009," Fulmer said. "While no one has the answer to that, there are some hopeful trends. New construction starts and inventories are coming down and pending sales are up. That means that the market is starting to absorb the existing homes that are out there. Plus, the stimulus plan and low interest rates should also help to thaw the real estate markets this spring."
Under the recently passed economic stimulus plan, first-time homebuyers who purchase a home between January 1st and December 1st 2009 will be eligible for a tax credit of 10% of the value of the home, up to $8,000. 'First time home-buyers' are considered anyone who hasn't bought a home in three years. Homeowners don't have to pay back this credit over the next 15 years, the way they had to with the $7,500 tax credit enacted last summer. However, homebuyers would have to repay the credit if they sold their home within three years.
At the same time, interest rates have recently dropped to nearly 5% for a thirty year fixed mortgage. This time last year the 30 year fixed rate mortgage averaged 6.04%. On a two hundred thousand dollar loan, that can add up to almost a couple of hundred dollars a month. For people that might be on the fence, that added savings might make the difference in whether they can afford to purchase or not.
"Whether you're a first time home-buyer, an investor, or anyone looking for a deal on that dream home, this is a great time to take advantage of what the market is giving you," Fulmer said. "I can't speak for the rest of the country, but I believe things are looking up in Nashville, Franklin and Brentwood."
###