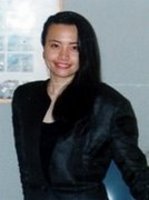 New York, NY (PRWEB) February 25, 2009
Harvard Business School is famous around the world as a breeding ground for future leaders in business, finance and politics. But it's never been the kind of place that one is likely to meet a leader in the psychic field.
That's all changed with HBS alum, Michelle Crystal, an investment banker and psychic advisor who straddles the worlds of both high finance and high vibrations. Ms Crystal, based in New York City, provides her clients with advice and insight on subjects as diverse as love, careers, finance, business negotiations, meditation and happiness.
Her clients range from high-profile corporate and Wall Street powerbrokers to suburban housewives, but Ms. Crystal's services do not come cheap. Each consultation costs $1,000.
"Many people understand that psychic healing and advising can have a greater impact on their lives than advice from the most expensive lawyers, therapists or financial advisors," says Ms. Crystal from her office on the Upper East Side of Manhattan. "Indeed, business has grown by over 30 percent during the past three months."
Some might think that the worlds of psychics and business make for an odd coupling. But those people probably never heard of John Mihalasky and Douglas Dean. Mihalasky and Dean performed a landmark 10 year study at the Newark College of Engineering that showed executives whose companies are most profitable are also people with the highest psychic ability. The studies showed that psychic abilities and guidance provide a clear advantage not just in life and love, but also in the world of business success.
Ms. Crystal, who grew up in Tokyo, says that her formidable business background complements her psychic talents because she can directly relate to the high-pressure environments that many of her clients come from. "I blend Eastern philosophy with Western spirit, and also include elements of astrology, numerology, Feng Shui and many other ancient arts. This gives my clients a very unique insight that can only come from merging an analytical mind with psychic vision."
Ms. Crystal has built her business solely on word of mouth, but is now considering publishing some self-help guides and other materials for those who cannot afford her private services. More information can be obtained at Michelle Crystal's website: http://www.MichelleCrystal.com, by calling 917-882-6765 or by email: michelle @ michellecrystal.com.
###