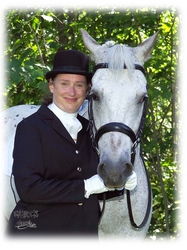 When I was researching the best salts for horses I found that ones with the most minerals and healthiest crystal structures come from the Himalayan Mountains. White pressed salt blocks are devoid of essential minerals. Salt, when it is pressed and baked, destroys the healthy crystalline structures
Grand Rapids, MN (PRWEB) February 24, 2009
Horse owners are being licked with love as they discover Himalayan salts now available from HorseSalt.com.
Horses gravitate towards salts that are healthier and tastier. Salts imported from the Himalayan Mountains in Pakistan are amongst the healthiest salts for horses. Himalayan salts contain over 84 chelated, healthy, bioavailable minerals.
"When I was researching the best salts for horses I found that ones with the most minerals and healthiest crystal structures come from the Himalayan Mountains. White pressed salt blocks are devoid of essential minerals. Salt, when it is pressed and baked, destroys the healthy crystalline structures," says Patricia Reszetylo, who has been a horse lover and equine specialist for over 30 years.
There are many health benefits for horses when they consume Horse Salts from the Himalayas:
1) Reduced stress from heat and cold and other environmental factors equals better performance from your horse. Australian farmers have noted better weight gain, under normal weather circumstances, and less weight loss during heat Other benefits include:
2) Reduced water bloating
3) Retains a healthy cellular pH balance, allowing better performance.
4) Faster, less stressful metabolism of food
5) Better respiratory and sinus health, bone strength, better sleep and vascular health
HorseSalt.com is the leading provider of Himalayan salt licks for horses.
To find your nearest HorseSalt.com dealer, or to become a dealer, visit the website at http://HorseSalt.com, or call HorseSalt.com at 218-327-4042
Patricia Reszetylo, President of HorseSalt.com, is available for media interviews.
Contact:
Patricia Reszetylo
218-327-4042
###