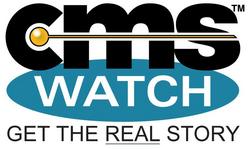 However, it should be helpful to any consultants and practitioners of ECM strategies, solutions, and tools.
Boston, MA, USA; Bangalore, India, and Utrecht, The Netherlands (PRWEB) February 24, 2009
Enterprises striving to align their business and technology efforts for improved Enterprise Content Management (ECM) can now assess their existing readiness and guide their ECM roadmap going forward, using the ECM Maturity Model ("ECM3"). The model was jointly developed by leading consulting firms Wipro Technologies, Hartman Communicatie, and Smigiel Consulting Group, along with independent analyst company CMS Watch, and released under creative commons today.
Enterprises must manage ever-increasing volumes of content and address related challenges such as: mitigating legal and compliance risk; following storage, archiving and disposition policies; reducing paper usage; and more. This requires planning and developing a comprehensive strategy for effectively deploying of ECM systems. However, CIOs typically have difficulty juggling the complex human, information, and systems aspects of ECM.
The ECM Maturity Model provides a structured framework for setting priorities to address these challenges. "Like all maturity models, it is partly descriptive and partly prescriptive," notes CMS Watch Principal, Alan Pelz-Sharpe. "You can apply the model to audit, assess, and explain your current state, as well as inform a roadmap for maturing your enterprise capabilities."
Shridhar Rajgopalan, Global Head of the Portals and Content Management Practice at Wipro says, "In today's cost-sensitive environment, it is important to follow a model which helps enterprises identify, prioritize, and implement the initiatives that give them maximum value for money. This maturity model will help organizations in achieving this."
The model suggests graded levels of capabilities ranging from rudimentary information collection and basic control, through increasingly sophisticated levels of management and integration, finally resulting in a mature state of continuous experimentation and improvement.
"The model is particularly oriented towards ECM Business Champions, Business Analysts, and IT Leaders," explained Erik Hartman, founder of Hartman Communicatie. "However, it should be helpful to any consultants and practitioners of ECM strategies, solutions, and tools."
Key features of the model include:

ECM3 proposes thirteen dimensions of maturity (ranging from "IT Expertise" to "Content Findability"), across five maturity levels
ECM3 provides detailed descriptions of the five maturity levels, along with hypothetical narrative examples of organizations residing at each level
The Enterprise Content Management Maturity Model can be downloaded at http://www.ecm3.org under a Creative Commons license.
About CMS Watch:
CMS Watch(tm) (http://www.cmswatch.com) evaluates content-oriented technologies, offering head-to-head comparative reviews of leading solutions. Through highly detailed technical evaluations, CMS Watch helps sort out the complex landscape of potential solutions so that buyers can minimize the time and effort to identify technologies suited to their particular requirements. To retain its independence as a totally impartial analyst firm, CMS Watch works solely for solutions buyers and never for vendors.
About Wipro:
Wipro Technologies, a division of Wipro Limited (NYSE:WIT) is the first PCMM Level 5 and SEI CMM Level 5 certified global IT services organization. Wipro Technologies was recently assessed at Level 5 for CMMI V 1.2 across offshore and onsite development centers. Wipro (http://www.wipro.com) is one of the largest product engineering and support service providers worldwide. Wipro provides comprehensive research and development services, IT solutions and services, including systems integration, information systems outsourcing, package implementation, software application development, and maintenance services to corporations globally.
About Hartman Communicatie:
Since 1993, Hartman Communicatie (http://www.hartman-communicatie.nl) bridges the gap between business, users and ICT. Our consultants help organizations in getting more value out of their information by developing an optimal communications and information strategy. Hartman Communicatie is vendor neutral and publisher and organizer of several publications and events on information management, such as the annual HartmanEVENT and a Buyer's Guide of content management systems in the Benelux.
About Smigiel Consulting Group:
Smigiel Consulting Group (SCG) is a vendor-independent management and technology consulting firm focused exclusively on Enterprise Content Management and Knowledge Management. SCG combines thought leadership and strategic thinking with project execution experience. In addition to strategy and technology selection expertise, SCG provides project implementation oversight services incorporating key enablers such as organizational readiness considerations and Lean process improvement methodologies to enhance ECM adoption rates and end-user acceptance.
###