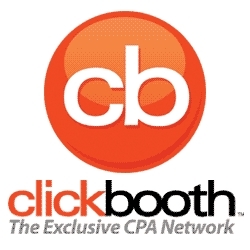 You'll have to wait, like everyone else.
Sarasota, FL (PRWEB) February 26, 2009
Staying current in affiliate marketing is an exceptionally difficult task. The moving targets of search marketing, SEO, e-mail marketing, display advertising and Affiliate Marketing best practices means a constant need for up-to-date education. In response to the need for these training resources, Clickbooth has developed a standards-based educational program led by industry experts.
"Every action Clickbooth takes is with our publishers' best interests in mind. This training and certification program was a obvious next step," says Erin Cigich, Director of Affiliate Publishing for Clickbooth.com. "We're excited about this program. It fills a void in the industry, providing free, in-depth, and comprehensive learning resources for publishers."
Online publishing has long needed a high-quality training program for those new to the industry. Costly mistakes can damage brand reputations and ruin commercial relationships. While education and accreditation are key, the lack of continuous learning materials for internet affiliate marketers has been a roadblock.
Clickbooth, a worldwide leader in the affiliate marketing space, has stepped into the gap, creating an unparalleled online training program for advertisers and publishers. Videos, tests and other instructional materials provide the how-to for publishers new to the Clickbooth affiliate marketing system, as well as those who are looking to take their business to the next level.
"This benefits our clients, allowing new publishers to learn the basics, and seasoned professionals to improve their skill sets," comments Cigich. "It also helps the advertisers. Requiring each new publisher to pass the test is just another way we ensure that we're working with the best of the best, and continuing to deliver the highest quality traffic to our advertisers."
Clickbooth's initial training, launched January 15, 2009, includes 40 minutes of instructional video. New video learning tools, focused on specific affiliate marketing techniques, will roll out in coming weeks. The company has also teamed with industry bloggers and third party service providers to enhance the program.
Clickbooth also hints that other exciting launches will be announced soon. "Over the next six to twelve months we are going to be launching some groundbreaking elements and software that will forever change the way affiliate networks and their clients do business," says company CEO John Lemp.
When asked what those things are, Lemp smiles, winks, and says, "You'll have to wait, like everyone else."
About Clickbooth.com:
Clickbooth has been providing proprietary industry technology to the Cost Per Acquisition online advertising market for more than five years. The company provides partners with a progressive full-service management platform dedicated to optimizing revenue generation for both its advertisers and publishers and delivered in one convenient package.
Access is given to top-of-the-line third party technical resources, the highest quality traffic with top dollar payouts and an exclusive inventory of advertisers and publishers. A team of experts works around the clock to assist in maximizing client campaign's performance.
Clickbooth is focused on delivering unprecedented efficiency in the buying and selling of online advertising. Advertisers leverage the network to receive optimized global reach at dynamically efficient pricing, while publishers realize the benefit of 100% inventory fill technology.
The company, located in Sarasota, Florida, can be reached at 941.483.4188 or by visiting http://www.ClickBooth.com
# # #