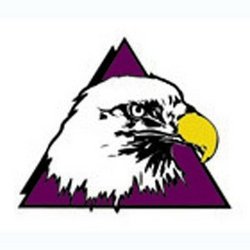 Rock Island, IL (PRWEB) February 26, 2009
Inpro/Seal Company the world's largest producer of industrial bearing isolators reports sales for calendar year 2008 were 14% ahead of last year and the best in their 31 year history. The results come at a time when other companies are faced with economic turmoil that have forced them to cutback personnel, reduce expansion plans and lower expectations. Based on advance orders, projections, outstanding quotations and product development, they are on track for a 20% increase in 2009, headed for another record year.
THE BEARING ISOLATOR
In his quest to find a permanent means to protect bearings while enhancing and extending the service life of rotating equipment, David C. Orlowski developed the worlds first bearing isolator. Patented in 1977 (#4,022,479), the same year he founded Inpro/Seal, the company has over 3,000,000 units in operation around the world. Today, Inpro/Seal Company manufactures approximately 50,000 bearing isolators per month and anticipates shortly that production will increase to 100,000 units.
A non-contacting labyrinth seal, the bearing isolator, for the first time, gave process plants the choice of permanent bearing protection and eliminated the need for continual maintenance. Comprised of a unitized rotor and stator that do not contact each other, it does not consume energy and never wears out and can be used over and over for many years. Protected bearings have proven to run 150,000 hours (17 years) or more, eliminating the need for costly maintenance and repair. It's closest competitor, the contact seal carries an unpredictable service life with a 100% failure rate.
ASPECTS OF SUCCESS
Though a number of aspects are involved, the firm attributes their astonishing success to key factors that include: a significant increase in their Air Mizer™ series product seals; ongoing research and development; continued heavy investments that continue to payoff; increased acceptance and brand preference; same day shipping; the fastest possible response to customer needs; on-line visibility; and importantly, the right products at the right time.
A PRODUCT FOR THE TIMES
According to Orlowski, "When I developed the first bearing isolator back in 1977 it was new and innovative, and it still is. Though we have received over 40 related patents, most are modifications or enhancements to the original, as the basic product remains the same. Before the bearing isolator was invented, end users had to contend with sealing methods that did not adequately protect bearings. Contact seals, fibrous packing, flingers, lip seals, simple labyrinth seals and other devices simply did not eliminate the root cause of the equipment failure -- contamination entering the bearing environment and the loss of lubricant - and went on to fail. With today's commitment toward lean manufacturing, contact seals are no longer in favor with the process industries."
INCREASED ACCEPTANCE
Orlowski continued, "At first, the industrial marketplace considered the bearing isolator a novelty. Times have changed, as plants know that the maintenance, repair and operations of equipment used on the plant floor are vital areas that can be controlled and improved with our products. Today, the high name recognition we have earned has made Inpro/Seal an authentic brand that end users readily identify as unique and innovative. Realizing that an authentic Inpro/Seal is the best possible way to protect bearings, they now fall into a "Best Maintenance Practice" category. In fact, most of the Fortune 500 companies in the process industries and over half of the worlds' industrial companies use them in critical maintenance roles.
THE RIGHT PRODUCTS AT THE RIGHT TIME
Across the board, in industries and in applications around the globe, Inpro/Seal continues to strengthen its position as the world leader in bearing protection. When you look at the company's latest products you will see why Inpro/Seal has become the rule, rather than the exception. With the right products at the right time, the company continues to offer products that to an end users bottom line. These products include:

Paper Mills - the only product that protects roll bearings from the wet end to the dry end. Once installed, it is literally impossible to contaminate the bearings on paper machine rolls.
Pumps - Every pump manufacturer offers standard product lines based around bearing protection. Whether installed by an OEM or retrofitted on existing equipment, bearing isolators help end users attain the highest levels of reliability and energy efficiency.
Machine Tool Spindles - VBX-H Series protects machine tool spindle bearings from coolant, chips, humidity and heat. that can cause spindle malfunction and expensive, unscheduled downtime. A reverse interface that avoids direct impingement of coolant and chips assures the highest level of performance.
Oil Mist - In Oil, Gas, Petrochem applications, the OM 32 series optimizes oil mist applications and is the only way to eliminate stay emissions which solves environmental and housekeeping issues
Mining/Aggregate - when belt conveyor idlers fail, it is usually caused by contaminants entering the bearing environment and causing the idler bearing to fail. The Inpro/Seal Belt Conveyor Idler/Roller Bearing Isolator with its non-sparking, non-contact design provides safe, permanent bearing protection. Fully approved by MSHA.
Air Mizer Shaft Seal, IEEE Motors - because of their significance, detailed below.
THE AIR MIZER™ SHAFT SEALING SYSTEM
In 1999, following a large number of customer requests for a long lasting shaft seal, the company modified it's bearing isolator by adapting it for use in applications where wet or dry particulates, powders and slurries are handled, processed, packaged and stored and named it the Air Mizer™ Series. A major innovation is an air purge containment system that uses of a solid wall of air that functions as a barrier to contamination and retain product where it should be - in the equipment, not outside of it.
NOTHING ELSE LIKE IT
Because they work by making contact, previous sealing methods were subject to excess wear on the sealing surfaces. Runout caused fibrous packing to wear early and their leak paths lead to environmental problems. Because of their need for continual maintenance, they are sold along with a repair kit. Today, a multiple product line is based around the Air Mizer™ Series. These shaft seals have the unique ability to handle extreme shaft misalignment and deflection without placing additional stress on the equipment. For food industry applications, USDA approved designs are available. Without any rotating parts, the shaft "floats" in the seal with zero contact and zero wear. Because there is nothing else on the market like it, it is detailed separately. With overwhelming customer acceptance, Inpro/Seal expects that sales of this product will at least double during 2009. In 2008, it won the coveted Product Of The Year award by a leading trade magazine.
IEEE MOTORS
Also contributing heavily to their record setting year is the success of the IEEE Motors. First introduced by the Institute of Electrical Engineers as the IEEE-841 Motor, it was designed to improve reliability, efficiency and performance by establishing simple guidelines and setting specifications. As part of its specification, all IEEE-841 motors incorporate Inpro/Seal™ bearing isolators as standard equipment. The newer NEMA Premium motor, which has at least a one point energy edge, has become readily available with Inpro/Seal bearing isolators as a standard option.
ONGOING INVESTMENTS
The Inpro/Seal facility remains the largest of its kind in the world devoted to the engineering, research, testing, marketing, sales and manufacture of bearing isolators. Expanded as part of a major investment just a few years ago, the facility includes 24 of the latest CNC metal turning machines, presses, mills, CAD/CAM, sophisticated testing equipment as well as extensive laboratory and R & D operations. In 2008, Inpro/Seal invested another million dollars into this facility. With these investments, operating under rigid ISO Standards, Inpro/Seal is poised to produce in excess of 100,000 bearing isolators every month.
VISIBILITY
Inpro/Seal also invests heavily to maintain top of mind awareness. In the case of the trade magazines, the company's messages appear on an every month basis in the leading trade journals with marketing messages in prime positions. Working closely with the trade press, the company is featured editorially on literally an every-month basis. Their website - www-inpro-seal.com -is the only website operated by a manufacturer whose only product is bearing isolators. Maintained totally in-house and updated regularly it is extremely user friendly and product rich website with illustrations, charts, diagrams, installations, product photography, documentation, product literature, feature articles, FAQs and much more. Orlowski personally authors a regular column with up-to-date, useful information that has visitors returning on a regular basis.
ABOUT INPRO/SEAL
Inpro/Seal Company is the originator and the world's number one manufacturer of bearing isolators, used to protect motor and pump bearings, machine tool spindles, turbines, fans, gear boxes, paper machine rolls and many other types of rotating equipment. Additional applications include the sealing, handling, processing, packing and storage of dry particulates, powders and bulk solids.
As the recognized global leader in bearing isolator technology, Inpro products are marketed to the aerospace, automotive, petroleum, refining, nuclear, power generation, metalworking, food processing, grain processing, chemical, water, wastewater treatment, metalworking, hydrocarbon processing, HVAC, pulp and paper, mining, ore processing and general industrial markets.
SIGNOFF
For more information on Inpro/Seal Bearing Isolators, including "Introduction To Bearing Isolators", "Are Lip Seals Obsolete?" "Cost Justification Worksheet" a performance based free bearing isolator program or the name of the nearest trained distributor contact: Jason Putnam at: Inpro/Seal Company, P.O. Box 3940, Rock Island, Illinois 61204. Phone numbers are: (800) 447-0524 or (309) 787-4971. Fax number is: (309) 787-6114. Website: http://www.inpro-seal.com or http://www.bearingisolators.com
###