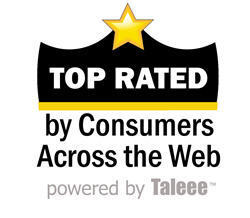 San Jose, CA (PRWEB) February 25, 2009
Taleee, the only company measuring consumer product opinion from across the Web, today released its Taleee Consumer Top 25 Picks for the month of February, 2009.
Taleee determines a Universal Rating on any product using its unique algorithms that incorporate ratings, news, blogs and other data from across the Web.
The benefit to consumers is an immediate view of a product's overall rating by millions of consumers in multiple categories.
Some of Taleee's clients/affiliates include Walmart, iTunes, Best Buy, Dealer Specialties, and others.
Movies - Taleee Top Rankings - February, 2009
Movies In Theatres Taleee Universal Rating Across The Web # of consumer ratings
1 Milk 4.7 of 5 34,559
2 Slumdog Millionaire 4.7 of 5 108,644
3 Taken 4.6 of 5 69,163
4 Gran Torino 4.6 of 5 78,173
5 Benjamin Button 4.6 of 5 149,085
6 Coraline 4.5 of 5 15,163
7 New In Town 4.5 of 5 13,136
8 Hotel for Dogs 4.5 of 5 15,290
9 Defiance 4.5 of 5 18,099
10 Underworld: Lycans 4.4 of 5 57,379
(c) 2009 Taleee
To see the full list including autos, music, books, and consumer electronics visit
http://www.taleee.com/ConsumerTopPicks.html
About Taleee
Taleee is a Silicon Valley, CA-based startup that helps consumers find the best products across the Web as determined by millions of other consumers. Taleee measures consumer satisfaction across the Web, determines the Taleee Universal Rating for any product, produces the Top Rated Across The Web service and other services. The result is better product information at the point of sale online and in store, more satisfied customers, and an increase in sales. Taleee was founded by veterans of the Web industry who, among other successes at public and private companies, backed Ad Sense which was sold to Google in 2003. Taleee's current investors include Internet industry leaders including former executives from eBay, Reuters and other leading companies. For partnership opportunities and other enquiries please contact media (at) taleee (dot) com
###