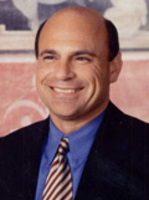 El Segundo, CA (PRWEB) February 25, 2009
CyberCity 3D, a state-of-the-art, 3D geospatial modeling company located in El Segundo, CA, specializes in emerging GeoWeb solutions for the real estate, travel destination, hospitality, and geographic information systems (GIS) industries.
Mr. Ozonian's vast experience in real estate makes him a tremendous asset to the Company. Ozonian previously helmed Prudential's National Real Estate Network as Chairman and Chief Executive Officer. He also served as Chief Executive Officer of REALTOR.com, the most successful real estate internet portal in the world. In addition, Ozonian worked as National Home Ownership executive for Bank of America.
"I am pleased that CyberCity 3D has asked that I serve on its Board of Directors. My past association as an advisor to the company gave me detailed insight into the dramatic change in the way consumers experience their search requests being led by Google Earth™ and the way in which CyberCity 3D is capitalizing on the huge opportunity that this paradigm shift has created. I look forward to helping build customer and shareholder value."
###