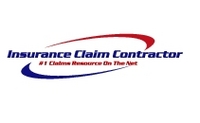 Our business plan is clear and crisp, and we fully expect considerable growth in 2009 and beyond
Plantsville, CT (Vocus) February 25, 2009
Insurance Claim Contractor Group (ICC) is listening to its clients by designing heavily discounted marketing solutions which provide increased online visibility while keeping in line with reduced marketing budgets. ICC is offering group rate discounts on several of it's bundled solutions to small businesses and franchise owners.
"We are very aware of the current financial uncertainty and budget reductions of our clients, which pushed us to be creative with our service offerings. We are all about providing our clients with true value and if it means giving them more for less, then that is what we will do. Our clients are not in a position to take big risks on new marketing solutions right now. Our team will do whatever it takes to offer our clients cost effective marketing solutions that keep them visible online – where they need to be," says Tom Birmingham, co-founder.
ICC provides products and services with high quality, protection and value pricing. It is ICC's objective that experienced insurance claim vendors generate a profit, while growing at a challenging and manageable rate by establishing online visibility for their business.
The new year has also brought on many other new preferred customers for ICC. Some of these newest preferred clients include Overspray Removal Specialists, a national overspray claims management company; Crystal Restoration Services, American Restoration LLC and Alpine Duct Cleaning, Connecticut-based full restoration companies serving the insurance industry; OC Restoration Inc., a property damage restoration company in Orange County California; Loss Consultants LLC, a public adjusting firm assisting the insured throughout Arizona, Southern California and Utah; RightWay Contracting & Restoration Services LLC, providing emergency service restoration in Georgia, Detroit and NYC; ACI Restoration LLC, a West Virginia-based company specializing in both insurance restoration and general contracting services, 1st Choice Painting & Restoration, servicing all of New Hampshire and Heartbeat Medical & Environmental Safety, an Oregon-based Crime Scene Cleanup and Defibrillator Sales company.
"Several new value-added partnerships are in the works for early 2009 that will help catapult our online service initiatives. We are already off to a very exciting new year and looking forward to becoming the best provider for our clients in the online insurance claim arena," says Tom Birmingham, co-founder.
ICC has also beta-launched PostInsuranceClaim.com, a new online application created for property owners to post their claim projects online. The claim projects are re-directed to no more than three preferred and approved vendors, specializing in the identified claim category and local area of the posted project. Insurance Claim Contractor has listed over 400 claim service categories and counties in its' preferred vendor referral feature providing insurance claim services throughout the U.S.
About Insurance Claim Contractor Group:
ICC focuses on Internet marketing solutions for insurance claim service providers. The solutions are geared towards driving targeted and effective traffic to ICC clients and setting them apart from their competitors.
ICC is working with several partnering companies to continue to develop and execute additional proven online marketing services for its' rapidly growing client list.
ICC's targeted client includes small insurance claim contractor companies as well as larger corporate franchise insurance claim contractor groups.
ICC Group's blueprint for success encompasses a reputation of honesty and integrity, with a team that works closely with each business to ensure that their advertising campaign is effective and reinforces future customer retention.
ICC's business plan projects rapid growth in its first year and continuing into future years of operation. ICC understands where the insurance industry is moving, therefore implementing solid online marketing strategies will ensure that their clients' businesses remain a profitable venture.
"Our business plan is clear and crisp, and we fully expect considerable growth in 2009 and beyond," says Tom Birmingham, co-founder.
###