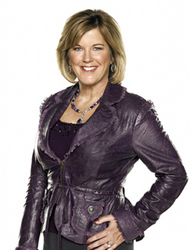 I hope the women who collect our jewelry will feel fabulous wearing our unique statement pieces!
Albuquerque, NM (Vocus) February 27, 2009
Relios Jewelry salutes International Women's Day, with their upcoming schedule of events. On March 8th, Relios Jewelry's Carolyn Pollack is QVC's featured female jewelry entrepreneur throughout the network's programming honoring this worldwide social event. Carolyn will unveil eight new sterling designer jewelry collections and the Today's Special Value, celebrating the 6th anniversary of her popular program, Sincerely Southwest Jewelry®. Details of the dates and times of Carolyn's shows can be found on the QVC Program Guide.
Established in 1911, International Women's Day is a globally recognized event celebrating the achievements of women around the world. It connects women by highlighting their social, economic and political successes and inspiring them to fulfill their full potential.
"I am honored to be a part of QVC's International Women's Day celebration," Carolyn explains. "I hope the women who collect our jewelry will feel fabulous wearing our unique statement pieces!"
Through her sense of personal style and color and her down-to-earth demeanor, Carolyn forms a strong connection with collectors. On QVC, Carolyn Pollack's Sincerely Southwest Jewelry® elevates southwestern jewelry to a new level, claiming her a place among world renowned jewelry designers, such as Michael Dawkins, Barbara Bixby, and Robert Lee Morris.
Carolyn's husband and President of Relios, Bill Pollack, adds, "This is a proud moment for our Relios family! We have been making jewelry in Albuquerque for 33 years and working with QVC for 20. The network has a history of supporting innovative jewelry designers, so it's exciting to see QVC recognizing Carolyn as an example of a successful, accomplished businesswoman and a role model for women."
In concert with her appearance on QVC, Carolyn is revealing all eight of her new Sincerely Southwest jewelry collections at both of her retail locations and ReliosJewelry.com, letting consumers choose their own shopping experience. Shoppers that enjoy a firsthand personal experience can try Carolyn's new sterling designer jewelry in the stores, feeling the quality craftsmanship of jewelry that has been designed and made in the United States.
Jewelry collectors will also have the chance to meet both Carolyn Pollack and Susan Chiasson, designer and Relios' Director of New Jewelry Development. Together, they will be making personal appearances at the Carolyn Pollack Jewelry store at ABQ Uptown and the Southwest Spirit by Carolyn Pollack store at the Gaylord Texan Resort. This great opportunity gives guests the chance to get in touch with the designers and the jewelry on a personal level. For date, time and location information, visit ReliosJewelry.com.
###