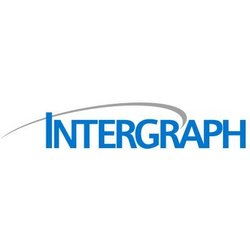 With SPO VTL, we combine our many years of experience in lifecycle asset information management, data quality control, and handover to provide a new means for customers to increase productivity and reduce costs.
Huntsville, AL (PRWEB) February 26, 2009
Intergraph® has released the Validation, Transformation and Loading module for SmartPlant® Enterprise for Owner Operators (SPO VTL), a comprehensive solution that enables companies to significantly reduce the time and costs associated with validation of data handover and data quality insurance in greenfield and brownfield environments.
Performing a high-quality data handover is critical to ensure the safe, reliable and effective operation of a process plant. If the quality of information handed over to operations is questionable, there is a constant need to physically verify the true physical state of the plant. This can drive up the cost of plant modifications by 30 percent. The handover from a US$1 billion CAPEX plant can typically cost US$10-15 million and take up to one year to successfully validate and load operations systems. SPO VTL can minimize these costs, increase data accuracy and accelerate the handover process. VTL can also be used to validate and upgrade the quality of data on existing brownfield plants and assist the migration from legacy data systems.
SPO VTL manages data acquisition from multiple sources and verifies the quality of incoming data prior to loading into target project or operations systems. Data are held in a staging area, subject to rigorous quality control before being extracted for loading into target systems, including Intergraph's SmartPlant Enterprise suite and other enterprise applications. SPO VTL also improves the range, quality, consistency and traceability of validation performed and enables EPCs to check the quality of information deliverables before sending them to customers.
Managing the handover of data and documentation from CAPEX projects and turnarounds to operations is a formidable and labor-intensive task. The volumes of data handed over are enormous, with a typical US$1 billion CAPEX plant having 200,000 tags, 100,000 documents and up to 20 million characteristics and relationships. Data are submitted from multiple sources and are often delivered incomplete and with errors.
The challenge of validating and correcting errors can be compounded if data are delivered very late in the project life cycle, with staff demobilized, budgets exhausted and management focused on how to finish the project as quickly as possible.
"Intergraph's SmartPlant Enterprise captures and manages engineering data from design through construction," said Gerhard Sallinger, Intergraph Process, Power & Marine president. "With SPO VTL, we combine our many years of experience in lifecycle asset information management, data quality control, and handover to provide a new means for customers to increase productivity and reduce costs."
About Intergraph
Intergraph is the leading global provider of engineering and geospatial software that enables customers to visualize complex data. Businesses and governments in more than 60 countries rely on Intergraph's industry-specific software to organize vast amounts of data into understandable visual representations and actionable intelligence. Intergraph's software and services empower customers to build and operate more efficient plants and ships, create intelligent maps, and protect critical infrastructure and millions of people around the world.
Intergraph operates through two divisions: Process, Power & Marine (PP&M) and Security, Government & Infrastructure (SG&I). Intergraph PP&M provides enterprise engineering software for the design, construction and operation of plants, ships and offshore facilities. Intergraph SG&I provides geospatially-powered solutions to the defense and intelligence, public safety and security, government, transportation, photogrammetry, utilities, and communications industries. For more information, visit Intergraph.com.
© 2009 Intergraph Corp. All rights reserved. Intergraph and the Intergraph logo are registered trademarks of Intergraph Corp. or its subsidiaries in the United States and in other countries. Other brands and product names are trademarks of their respective owners.
# # #